Expressing Gratitude as a Mesothelioma Patient
This time of year is ideally filled with family and friends getting together and creating memories.
For people that are facing health challenges like being diagnosed with malignant mesothelioma, the holidays can be a challenging time. When your world has been upended and you may not be at home for your usual festivities or you are not feeling the holiday mood, feeling grateful can be hard to do. Expressing gratitude may be even harder. Sometimes it is necessary to dig down deep within yourself to express thankfulness to those that are helping you.
During this time of year there is a lot of effort spent on getting the perfect present, the most thoughtful, the one thing that the person can really use for family and friends. For many of us this adds stress to what can already be a stressful time. Presents don't have to be shiny and new and perfect, the gift of interacting and strengthening a bond in a relationship can be a much more meaningful present.
We all need to take some time out of this busy holiday season to express our gratitude to people that impact our lives. Many of us spend time and money shopping, decorating, baking – when for many a much more impactful thing would be to stop and thank someone for their kindness. 
Telling someone that you are grateful for their support and presence in your journey can benefit both you and them. Acknowledge someone for listening to you when it would have been easier for them not to take the time.
By making a call, sending a note, text, or e-mail, or even giving a shout out on social media, you have acknowledged the kindness that has been shown. Recognition and acknowledgment can help improve and strengthen your relationships, 
Research has shown that one of the benefits for the person expressing gratitude is greater happiness. Gratitude helps people relish good experiences, improve their health and improve their relationships.
This holiday season, slow down and acknowledge those that enrich our lives in a way that can't be quantified, and so much more than a perfect present.
Happy Holidays!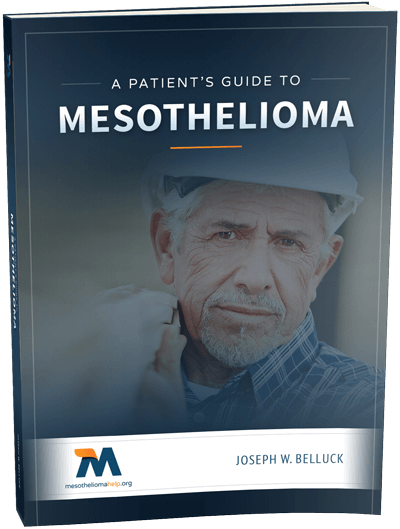 Free Mesothelioma Patient & Treatment Guide
We'd like to offer you our in-depth guide, "A Patient's Guide to Mesothelioma," absolutely free of charge.
It contains a wealth of information and resources to help you better understand the condition, choose (and afford) appropriate treatment, and exercise your legal right to compensation.
Download Now