Father to Amanda Stetler, Faces of Mesothelioma Writer, Loses Battle with Mesothelioma
Amanda allowed us inside her family's life, through her blog posts on "Faces of Mesothelioma," while her father David fought pleural mesothelioma. Sadly, he passed away this week after more than two years of dealing with the cancer.
David was diagnosed with pleural mesothelioma in January 2013. He traveled to Philadelphia where he received care at the University of Pennsylvania Perelman Center. He underwent extrapleural pneumonectomy surgery and weeks of rehabilitation before he found himself itching to get back to work and on with his life.
Trying to put the cancer behind him, David proudly celebrated his 60th birthday in July, 2013 with his family and close friends. The sand and sun of the Jersey shore afforded the family a nice break before David returned to UPenn for chemotherapy and radiation therapy.
In addition, David went on to participate in an immunotherapy clinical trial and underwent more rounds of chemotherapy and radiation while trying to keep his mesothelioma at bay.
"Dad continues to amaze me with his will to fight against this nasty cancer," said Amanda after her father's last hospitalization as he recovered from dehydration.
Throughout his treatments, David tried hard to maintain normalcy and be "his hard-working self," as Amanda said. Whenever he was able, David was out in the yard cutting the grass, repairing things around the house, working on his vehicles, or even stacking wood.
Amanda and her father had the chance to enjoy some time alone just several months ago at their favorite vacation spot—the Jersey shore. "We will both cherish this father/daughter vacation week forever," Amanda wrote about their time together.
Amanda and her family had planned a spaghetti dinner on March 21 in support of David. The event will still be held beginning at 4:00pm at the Williams Township Fire Co #1.
"The dinner will still go on despite the heartbreaking news of my father losing his battle to Meso this past Monday," said Amanda. "It is now a celebration of his life."
David leaves behind his wife Annie, his daughter, Amanda, and two sons, Andrew and Adam.
The Mesothelioma Help community sends our condolences to the Stetler family and wishes them much strength during this very difficult time.
Please take the time to read about Amanda and her father's journey with mesothelioma through Faces of Mesothelioma.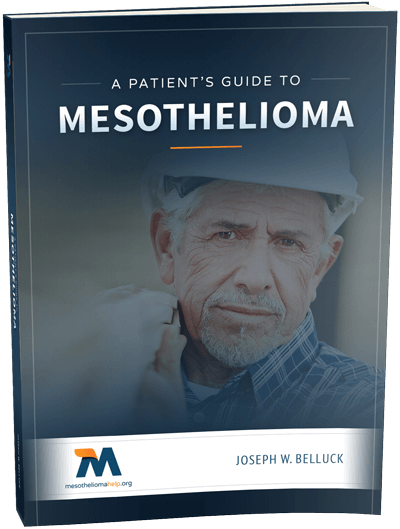 Free Mesothelioma Patient & Treatment Guide
We'd like to offer you our in-depth guide, "A Patient's Guide to Mesothelioma," absolutely free of charge.
It contains a wealth of information and resources to help you better understand the condition, choose (and afford) appropriate treatment, and exercise your legal right to compensation.
Download Now