Father/Daughter Forge Strong Bond Over Mesothelioma Care
When Amanda headed off to college she knew she wanted to dedicate her career to helping children learn to read. Since completing her Master's in Education, she has gotten satisfaction from watching the children in her classes slowly begin to enjoy reading and to gain confidence in themselves.
It is with this same nurturing and caring spirit that led Amanda to stay by her father's side as he fights pleural mesothelioma. Although helping him battle cancer was not new, her father successfully fought melanoma nearly eight years ago, Amanda knew that fighting mesothelioma would be particularly challenging.
Her father chose to have his treatment under the care of mesothelioma specialists at the University of Pennsylvania Hospital at Penn Presbyterian Medical Center. The choice was not easy – he would have to leave his wife and sons behind. But with Amanda living in the Philadelphia area, there was no question that he would receive the love and care from her that would help him overcome even the most difficult treatments.
Amanda's father had to remain in the hospital for six weeks, and she took the time to see him every day. During this time Amanda learned as much as she could about mesothelioma and worked closely with the medical team to ensure her father received the appropriate mesothelioma care. Her father learned that it is okay to lean on Amanda and to trust in her decisions. And through it all they created a bond that brought them closer than they had ever been.
Amanda will tell the story of how her father successfully battled one cancer to only be stricken with mesothelioma years later. She will provide readers information about how the diagnosis, treatment and management of mesothelioma affects an entire family, but through love and strength fighting the disease is a little easier.
Please join us in welcoming Amanda to MesotheliomaHelp.org as she offers articles about helping a family member battle and cope with mesothelioma, and how the disease can help bring a family together.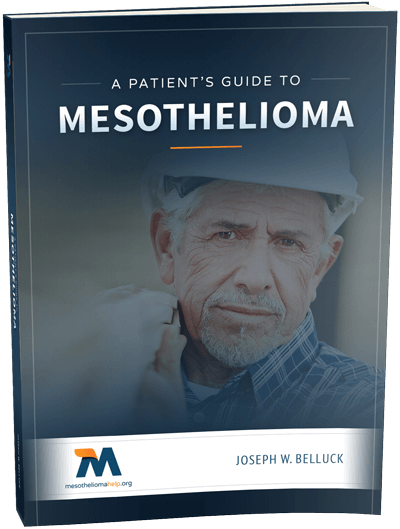 Free Mesothelioma Patient & Treatment Guide
We'd like to offer you our in-depth guide, "A Patient's Guide to Mesothelioma," absolutely free of charge.
It contains a wealth of information and resources to help you better understand the condition, choose (and afford) appropriate treatment, and exercise your legal right to compensation.
Download Now