Mesothelioma Applied Research Foundation Announces Annual Symposium
The Mesothelioma Applied Research Foundation has announced plans for its 11th annual International Symposium on Malignant Mesothelioma. The Symposium, scheduled March 5-7 in Alexandria, VA, is an opportunity for the entire mesothelioma community, including patients, their families, caregivers and advocates, to come together to network and to learn the latest mesothelioma news.
For the first time, the Meso Foundation will sponsor a concurrent seminar for scientists and medical professionals only. The Mesothelioma Scientific Seminar is designed to "facilitate high level sharing of information, collaboration and learning" among mesothelioma specialists. These sessions will be for the scientific community only; however, many of these world-renowned mesothelioma physicians and researchers will be accessible to Symposium attendees.
The Symposium gives face-to-face time for people from so many backgrounds to discuss the reality of dealing with mesothelioma. Rare diseases, such as mesothelioma, are very isolating, and the symposium is an opportunity to get people together to let them know they are not alone in their journey. Attendees have the chance to network, meet with their government representatives, honor their loved ones and learn about what is going on in the field.
The list of speakers at the two-day event is the Who's Who of mesothelioma experts from throughout the United States and Europe. Keynote speakers include Dean Fennell, PhD, University of Liecester; Michele Carbone, MD, PhD, University of Hawaii and Ira Pastan, MD, National Cancer Institute. Other speakers are Dr. Lee Krug, Memorial Sloan-Kettering Cancer Center, Dr. Robert Taub, Columbia Presbytarian, Anne Tsao, MD, MD Anderson Cancer Center and Hedy Lee Kindler, MD, University of Chicago. All of these speakers have dedicated their careers to improving the lives of mesothelioma patients.
During the event, the Meso Foundation will also present various awards to leaders in the field. Michele Carbone, MD, PhD, University of Hawaii, will be presented with the 2014 Pioneer Award which honors individuals "pioneering" scientific advances in the field of mesothelioma, with the goal of eradicating the life-ending and vicious effects of mesothelioma. Carbone, one of the world's leading authority on mesothelioma, is credited with significant breakthroughs including determining that the BAP1 gene, which is involved in tumor suppression, might underlie mesothelioma in people with a strong family history of the disease.
"He [Carbone] has been a leader in the field of mesothelioma research, and every one of his many contributions brings us that many steps closer to life-saving treatments for mesothelioma patients," said Mary Hesdorffer, NP, Meso Foundation's executive director upon announcing the award.
http://blog.curemeso.org/meso-foundation-congratulates-representative-betty-mccollums-efforts-advance-mesothelioma-research/
The Meso Foundation will also present the winner of the June Breit and Jocelyn Farrar Outstanding Nurse Award.
Mesothelioma is a rare, incurable form of cancer primarily caused by exposure to airborne asbestos fibers that is diagnosed in close to 3,000 Americans each year. Although mesothelioma can be treated with varying degrees of success with surgery, chemotherapy and radiation, there is still no known cure for the disease. The prognosis for mesothelioma patients is an average survival time varying from 4 – 18 months after diagnosis.
The Meso Foundation is one of the leading organizations "dedicated to eradicating the life-ending and vicious effects of mesothelioma." The Meso Foundation's activities include funding mesothelioma research, providing education and support for patients and their families, and advocating for federal funding of mesothelioma research.
See the Meso Foundation's website for more information and to register for the conference.
http://www.curemeso.org/site/c.duIWJfNQKiL8G/b.8578185/k.6D0E/Meso_Foundation_Symposium.htm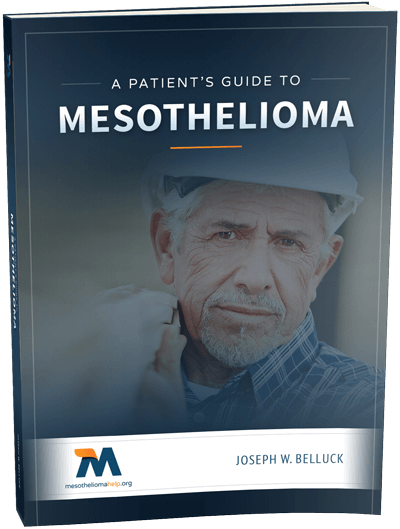 Free Mesothelioma Patient & Treatment Guide
We'd like to offer you our in-depth guide, "A Patient's Guide to Mesothelioma," absolutely free of charge.
It contains a wealth of information and resources to help you better understand the condition, choose (and afford) appropriate treatment, and exercise your legal right to compensation.
Download Now