Register for a Conference This Spring for Mesothelioma Support
Mesothelioma patients and their families often need support. Sometimes it is found in the small community of other mesothelioma patients, other times leaning on your own family and friends is all that is needed.
But this spring, mesothelioma patients and their families have two opportunities to learn, draw support, and empower each other at conferences from two of the leading organizations and brings breakthroughs and hope to the mesothelioma community. Both of these conferences are excellent ways to meet other people on the journey of mesothelioma, to increase your knowledge of the disease, and to listen to experts in the field.
2015 International Symposium on Malignant Mesothelioma
March 2-4 • Bethesda, MD
The Mesothelioma Applied Research Foundation and The National Cancer Institute
For more information and to register, visit curemeso.org.
11th Annual International Asbestos Awareness Conference
The Asbestos Disease Awareness Organization
April 17-19 • Washington, DC
"More than 30 renowned experts and asbestos victims from ten countries will present the latest advancements in disease prevention, global advocacy, and treatment for mesothelioma and other asbestos-caused diseases. Patients and families will also look back at our accomplishments over the past eleven years and ban together in hope for a future free from asbestos disease."
For more information and to register, visit asbestosdiseaseawareness.org.
Wherever you might be in your journey with mesothelioma, it helps to have support and to know you are not alone. These learning opportunities offer all of us a chance to empower ourselves with the latest knowledge and to maybe think of our journey in a different way.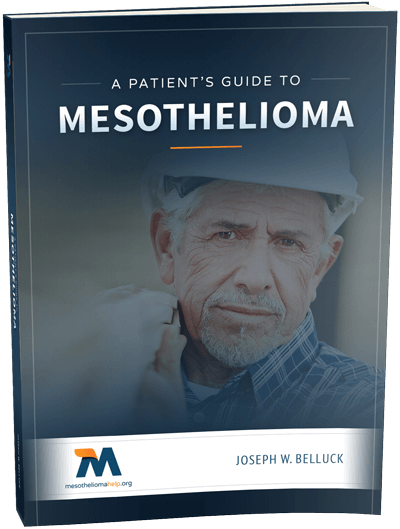 Free Mesothelioma Patient & Treatment Guide
We'd like to offer you our in-depth guide, "A Patient's Guide to Mesothelioma," absolutely free of charge.
It contains a wealth of information and resources to help you better understand the condition, choose (and afford) appropriate treatment, and exercise your legal right to compensation.
Download Now