First New Drug Treatment for Mesothelioma Approved by FDA in Over 16 Years
For the first time in 16 years, the U.S. Food & Drug Administration has approved a new drug combination specifically for the treatment of malignant pleural mesothelioma. The two drugs, which are to be used together when surgery is not an option, are Opdivo (nivolumab) and Yervoy (ipilimumab).
About 20,000 Americans are diagnosed with malignant pleural mesothelioma each year according to the FDA – the vast majority of which have tumors at diagnosis that cannot be removed by surgery. The devastating cancer is caused by the inhalation of asbestos fibers, often found in manufacturing, construction, mining, military, transportation and other common settings.
When combined, Opdivo and Yervoy improve T-cell function to reduce growth of the patient's tumor.
"In 2004, FDA approved pemetrexed in combination with cisplatin for this indication, and now patients have an important, additional treatment option after more than a decade with only one FDA-approved drug regimen," said Dr. Richard Pazdur, director of the FDA's Oncology Center of Excellence.
The drug therapy was approved after a clinical trial involving over 600 participants with unresectable malignant pleural mesothelioma that had yet to be treated. Patients received doses of both Opdivo and Yervoy every few weeks for up to two years before results were measured.
"Approval of nivolumab plus ipilimumab provides a new treatment that has demonstrated an improvement in overall survival for patients with malignant pleural mesothelioma," said Dr. Pazdur.
Those who took the new combination survived an average of 18.1 months from diagnosis, compared to 14.1 months for those who received standard chemotherapy.
It can be difficult to navigate the many treatment and legal options presented to mesothelioma patients after they are diagnosed. The experts at the Mesothelioma Help Organization are here to help you make sense of it – reach out today.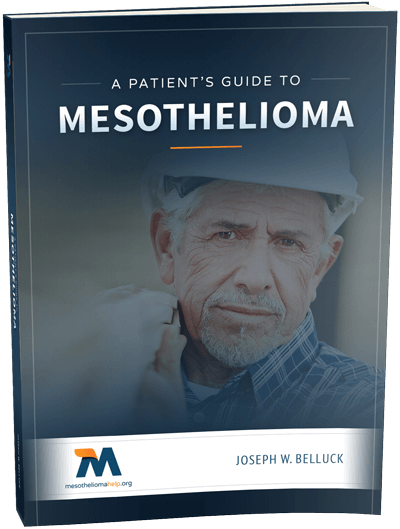 Free Mesothelioma Patient & Treatment Guide
We'd like to offer you our in-depth guide, "A Patient's Guide to Mesothelioma," absolutely free of charge.
It contains a wealth of information and resources to help you better understand the condition, choose (and afford) appropriate treatment, and exercise your legal right to compensation.
Download Now