Help Ease the Pressure On Mesothelioma Caregivers
Being a caregiver for a mesothelioma patient is a challenging, yet rewarding, experience. When you are helping out a loved one facing mesothelioma, remember to care for the caregiver as well.
Living three hours away from my parents, I was a part-time caregiver for my father. Helping him accomplish tasks that he used to do without hesitation was challenging, but mostly on an emotional level. Having family members and friends to talk to helped me tremendously. It was tough to see such a strong, active person as Dad having to ask others for help cutting the grass, cutting down a tree, moving something heavy. Being able to voice my concerns and share my feelings was (and still is) invaluable to me.
You might wonder what you can do for the caregivers, family members, and friends. As I said, for me, a listening ear made all the difference. You might offer to prepare a meal for them or to give them a night off and take over their duties for the evening. Sometimes, it's tough to get out to run errands; pick up some groceries for them!
I know that for my Dad, it was hard to be stuck in the house in the cold weather. He loved being out in the snow, but with the meso and its effects, it made it difficult for him. In cases like this, go visit them. Take over a movie or a board game; make it a fun night in for everyone. This could also allow the caregiver some light-hearted time. They appreciate the gestures and company just as much as the patient does.
Above all, remember that just because someone has mesothelioma and their family and loved ones are caring for them, they are the same person as before their diagnosis. They need prayers, love, and support. Your friendship and concern can provide respite and peace to them when they need it the most.
Know more about Mesothelioma and how you can deal with it.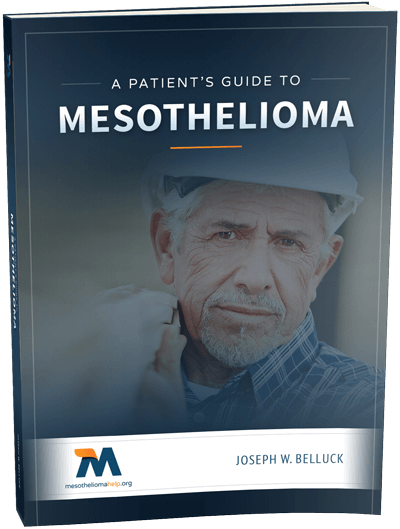 Free Mesothelioma Patient & Treatment Guide
We'd like to offer you our in-depth guide, "A Patient's Guide to Mesothelioma," absolutely free of charge.
It contains a wealth of information and resources to help you better understand the condition, choose (and afford) appropriate treatment, and exercise your legal right to compensation.
Download Now