Albany Thoracic and Esophageal Surgery, PLC (St. Peter's Health Partners Medical Associates)
Background
Albany Thoracic Surgery (Now known as St. Peter's Health Partners Medical Associates) is led by two thoracic surgeons, Darroch W. O. Moores, MD, and Dennis John Rassias, MD. Both are board-certified by the American College of Surgeons and members of the Society of Thoracic Surgeons.
Albany Thoracic Surgery specializes in providing highly skilled thoracic surgery for patients with diseases of the chest. It delivers compassionate, patient-focused care from diagnosing the disease to postoperative and long-term care follow-up. Whenever possible, Drs. Moores and Rassias perform minimally invasive surgery, which has fewer postoperative complications and often lets patients return home sooner.
Its surgeons are trained in video-assisted thoracic (VATS) lobectomy, which makes small cuts in the chest and and uses magnified video to identify and remove diseased parts of a lung. Surgeons perform lung endoscopy, lung dilation, and airway stenting procedures.
Patients who have lung and esophageal cancers and other diseases related to the chest, including mesothelioma, spontaneous pneumothorax (collapsed lung), and empyema, a condition where pus builds up between the lung and chest wall are treated.
Drs. Moores and Rassias are supported by trained, experienced staff who coordinate patient care and serve as team leads with oncologists, radiation specialists, and other clinical staff involved in patient treatment planning. They identify clinical trials for which patients may be eligible to participate.
Dr. Moores received his MD from Memorial University of Newfoundland and trained in General Surgery and Thoracic Surgery at the University of Toronto. In addition to being a Fellow at the American College of Surgeons, he is a Diplomate of the American Board of Surgery and the Royal College of Physicians and Surgeons of Canada and a Fellow of the American College of Chest Physicians. His other professional affiliations include the American Society of Clinical Oncology and The Association for Thoracic Surgery.
Dr. Rassias received his MD from Ross University School of Medicine and trained at Stanford Hospital in Connecticut and Albany Medical Center, where he did a cardiothoracic residency. He completed additional training as a Minimally Invasive Thoracic Surgery Fellow at the Hospital of Saint Raphael in New Haven. He is board-certified in General Surgery and Cardiothoracic Surgery.
Get help from Mesothelioma Doctors & Hospitals.
Source: http://www.sphpma.com/albany-thoracic-esophageal-surgery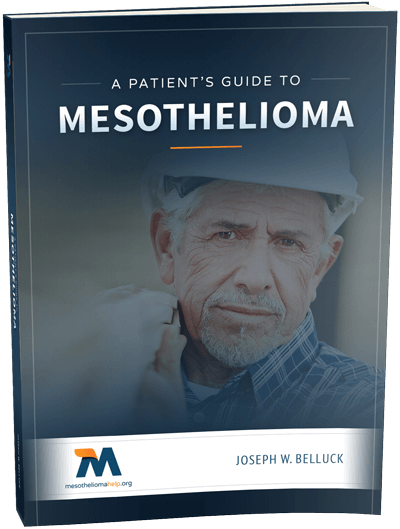 Free Mesothelioma Patient & Treatment Guide
We'd like to offer you our in-depth guide, "A Patient's Guide to Mesothelioma," absolutely free of charge.
It contains a wealth of information and resources to help you better understand the condition, choose (and afford) appropriate treatment, and exercise your legal right to compensation.
Download Now