Montefiore Medical Center
Background
The Montefiore Health System includes four hospitals in Bronx, New York and over 100 outpatient treatment centers in the Bronix and Westchester County, NY. Its Centers of Excellence include Montefiore Einstein Center for Cancer Care, Montefiore Einstein Center for Heart and Vascular Care, and The Children's Hospital at Montefiore.
Treatment
The Montefiore Einstein Center for Cancer Care Lung Cancer and Chest Diseases team includes surgeons, oncologists, and radiation oncologists who create an appropriate treatment plan for each patient. This team may oversee treatment for patients with mesothelioma or provide supportive services, such as a supportive six-week smoking cessation program that can help patients who smoke and people close to them end the habit.
The Center is the only cancer center in the northeastern U.S. to offer a full menu of regional cancer therapies. Regional therapy treats only the area or organ affected by cancer. For example, one treatment identifies specific gene mutations that cause cancer. The idea is to cut off only those blood vessels that feed tumors, which helps slow the spread of cancer (metastasize) and makes it easier to target specific cancer cells and tumors. By targeting treatment to mutations, healthy cells are not destroyed during treatment.
Immunotherapy, which targets T-cells that are vitally important to resisting cancer and fighting tumors, is also used to boost patients' immune systems and fight off cancers.
The Center works closely with the Bronx-based Albert Einstein Cancer Center, one of the first academic cancer research facilities designated by the National Cancer Institute, on drug and treatment trials. Current research includes therapies that specifically target molecules seen in developing cancers. Montefiore is also developing convenient therapies that can be taken by mouth or inhaled and absorbed through the lungs.
The Division of Oncology chairman is Roman Perez-Soler, MD. He focuses on lung cancer and the development of inhalational therapeutics. He is a professor of Medicine and Molecular Pharmacology at the Albert Einstein College of Medicine. He has been awarded for accomplishments in lung cancer research and is considered an international cancer expert in experimental cancer therapy.
Search for qualified medical professional or health care facility near you.
Source: www.montefiore.org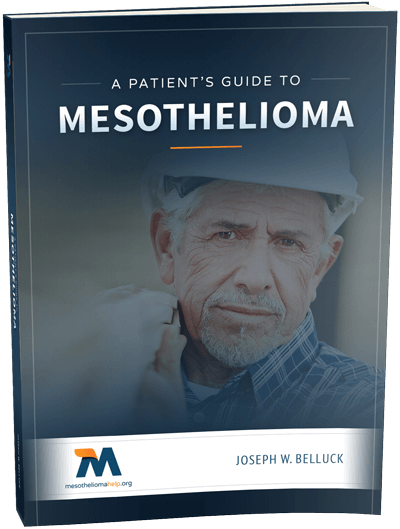 Free Mesothelioma Patient & Treatment Guide
We'd like to offer you our in-depth guide, "A Patient's Guide to Mesothelioma," absolutely free of charge.
It contains a wealth of information and resources to help you better understand the condition, choose (and afford) appropriate treatment, and exercise your legal right to compensation.
Download Now