Benefis Health System
Background
Benefis Health System is a not-for-profit community health system whose 2,600 employees serve a 15-county region in the Great Falls, Montana, area. Benefis Hospitals provide comprehensive acute medical care for patients, with over 500 beds in facilities on East and West Campuses in Great Falls. Benefis Health System also includes the Sletten Cancer Institute, an independent, 54,000 square-foot facility devoted to diagnosis, treatment, and rehabilitation for cancer patients.
Benefis Health System has earned a wide variety of awards and accolades for excellence in its medical services. HealthGrades has recognized Benefis as among America's 100 Best Hospitals for 2013, and it awarded Benefis its Distinguished Hospital Award for Clinical Excellence each year from 2005 through 2013. Benefis also has received excellence awards from HealthGrades in many medical specialty practice areas, including pulmonary care, general surgery, and critical care.
U.S. News & World Report ranked Benefis Hospitals number two in Montana in 2013 and recognized it as high-performing in three specialty areas, including pulmonology.
The Benefis Sletten Cancer Institute has been accredited by the American College of Surgeon's Commission on Cancer since 1981 and has the Commission's highest approval rating as a Community Hospital Comprehensive Cancer Program. In addition, the Sletten Cancer Institute received the Commission's National Outstanding Achievement Award in 2007.
Cancer Treatments
The Benefis Sletten Cancer Institute delivers a comprehensive, aggressive, multidisciplinary treatment approach to cancer patients, emphasizing help for the whole person in mind, body and spirit. From their first visit to Sletten Cancer Institute, cancer patients and their families can expect to receive help from a Sletten Cancer Institute Cancer Patient Navigator, who can assist with all aspects of the institute's support services and benefits.
In terms of medical diagnosis and treatment, the Sletten Cancer Institute encourages all eligible patients to participate in a clinical trial, where available, in keeping with guidance from the National Comprehensive Cancer Network. At any given time, the institute may have access to clinical trials aimed at developing new forms of treatment for lung cancer patients.
Apart from clinical trials, the Sletten Cancer Institute's dedicated physicians and staff offer a broad array of innovative treatments for cancer patients. These include chemotherapy, hormone therapy, and immunotherapy provided by the Institute's medical oncologists; radiation treatment from the Institute's radiation oncology department, which is accredited through the American College of Surgeons; radiation treatment utilizing the CyberKnife robotic radiosurgery system; genetic counseling; surgery; and brachytherapy.
Know more about Mesothelioma Doctors & Hospitals near you.
Source: https://www.benefis.org/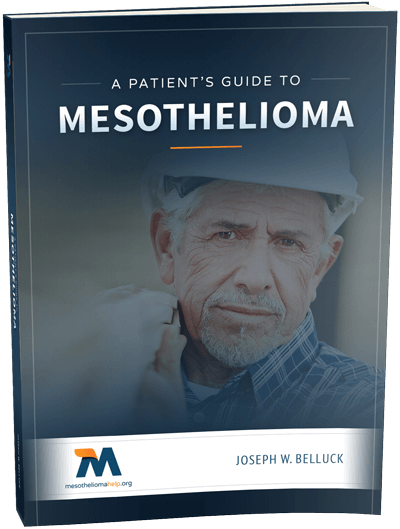 Free Mesothelioma Patient & Treatment Guide
We'd like to offer you our in-depth guide, "A Patient's Guide to Mesothelioma," absolutely free of charge.
It contains a wealth of information and resources to help you better understand the condition, choose (and afford) appropriate treatment, and exercise your legal right to compensation.
Download Now