Creighton University Medical Center
Background
Formed in 1996, Alegent Creighton Health operates a total of eleven hospitals as the largest not-for-profit, faith-based health care ministry in Nebraska and surrounding areas. One of those hospitals, the Alegent Creighton Health Creighton University Medical Center, serves as a premier academic medical center in Omaha, with roots reaching back to the initial establishment of a local hospital in Omaha in 1910. The Medical Center is a 334-bed teaching hospital offering comprehensive care with services in advanced medical specialties, including oncology.
Alegent Creighton Health has earned a variety of awards and recognition, including being named by Truven Health Analytics as one of the country's top five mid-sized health systems, and one of the top 15 health systems overall.
The Alegent Creighton Health Cancer Center offers multiple cancer center locations in the Omaha area. Among these are the Creighton University Medical Center Cancer Center and the Immanuel Hospital Cancer Center. The Alegent Creighton Health Cancer Center provides a multidisciplinary, comprehensive approach to the diagnosis, treatment, and rehabilitation of cancer patients. The Cancer Center emphasizes an integrated approach that treats the patient as a whole person according to an individualized care plan.
The Alegent Creighton Health Cancer Center has attained a three-year Network Accreditation with Commendation from the American College of Surgeons Commission on Cancer.
Cancer Treatments
Patients at the Alegent Creighton Health Cancer Center receive treatment from a multidisciplinary team that includes cancer specialists in surgery, medical and radiation oncology, nursing, pathology, radiology, cancer genetics, pharmacy services, nutrition, and rehabilitation.
The Cancer Center provides an oncology-certified social worker who meets with cancer patients and their families to assist throughout the treatment process, helping to ensure that each patient receives complete and well-coordinated care. Each patient also is assigned to an oncology nurse navigator who serves as the single point of contact for patients and families regarding testing, consultations, treatment, and coordination with care team members.
The Alegent Creighton Health Cancer Center offers the latest technology in cancer treatment. Available treatment technologies include pinpoint radiation delivery systems and robotic-assisted surgery, among others. Eligible patients also may have an opportunity to participate in clinical trials offered through the Cancer Center, thereby benefitting from new research in the most advanced medicines and treatment options. Clinical trials are offered pursuant to the Cancer Center's membership in the National Cancer Institute-directed Missouri Valley Cancer Consortium.
The Alegent Creighton Health Cancer Center includes a Lung Cancer Program, with a team of physician specialists for patients who have, or may have, lung or chest cancer. The physician specialists participate in a recurring multidisciplinary lung cancer conference in which they confer and coordinate with other specialists toward developing each patient's individualized treatment plan. The Cancer Center's staff treats more lung cancer patients than any other health care provider in the metropolitan Omaha area.
Mesothelioma specialists at Creighton University Medical Center include Dr. Brian Loggie, who specializes in treating cancers in the peritoneal lining surfaces of the abdomen and pelvis.
Search for Mesothelioma Doctors & Hospitals Near You.
Source: https://www.creighton.edu/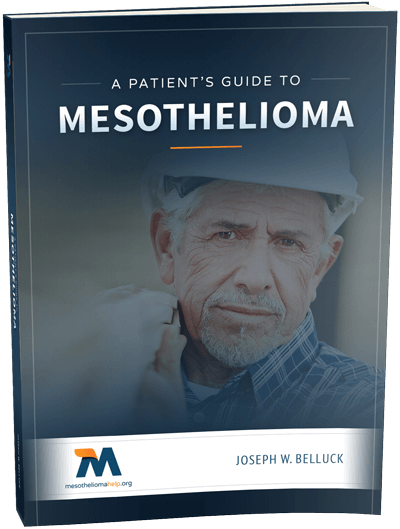 Free Mesothelioma Patient & Treatment Guide
We'd like to offer you our in-depth guide, "A Patient's Guide to Mesothelioma," absolutely free of charge.
It contains a wealth of information and resources to help you better understand the condition, choose (and afford) appropriate treatment, and exercise your legal right to compensation.
Download Now