Comprehensive Cancer Centers of Nevada
Background
Comprehensive Cancer Centers of Nevada (CCCN) operates 12 treatment centers and offices to provide adult and pediatric oncology services throughout southern Nevada. Four of CCCN's treatment centers are fully integrated facilities that offer both medical oncology and radiation oncology services.
CCCN was established in 2002 by the merger of the Southwest Cancer Clinic and Nevada Radiation Oncology Centers. CCCN and its physicians maintain several important affiliations as part of their battle against cancer. Even before CCCN's formation, CCCN physicians were part of The US Oncology Network, one of the country's largest cancer care organizations. In addition, CCCN has a long affiliation with the highly-respected University of California at Los Angeles Jonsson Comprehensive Cancer Center (JCCC). JCCC itself is one of a select group of organizations designated by the National Cancer Institute as a comprehensive cancer center. CCCN also is an affiliate of UCLA's Translational Oncology Research International, a clinical oncology research organization focused on evaluating novel methods for cancer treatment, and the Community Clinical Oncology Program established by the National Cancer Institute to assist physicians in working with scientists in clinical trials.
Among its awards and recognition, in 2011 CCCN became the only oncology practice in southern Nevada to receive certification by the Quality Oncology Practice Initiative Certification Program, an affiliate of the American Society of Clinical Oncology. More than a dozen of its physicians also have been named top doctors by U.S. News & World Report.
CCCN emphasizes exceptional cancer care in a setting that offers support for patients and their families during the many challenges they face as part of cancer treatment and recovery. Its Personalized Cancer Medicine approach, in conjunction with the US Oncology Translational Oncology Program, seeks to tailor treatment programs for each individual patient to attack the patient's cancer aggressively while protecting healthy tissue.
Cancer Treatments
CCCN's clinical team evaluates each patient's specific condition to design a treatment plan that will employ the latest and most effective available treatments. Once treatment is underway, a medical oncology team manages each patient's treatment plan, evaluating individual patient's progress and working with each patient to discuss treatment options at every stage.
Available treatments include chemotherapy and surgery, as well as treatments offered in CCCN's advanced radiation oncology practice, which is accredited by the American College of Radiology. Radiation oncology technologies for CCCN patients include intensity modulated radiation therapy, imaged-guided radiotherapy, high dose rate brachytherapy, and stereotactic radiosurgery (including CyberKnife stereotactic radiosurgery).
CCCN's physicians offer expertise in treating almost all forms of cancer, including lung cancer. Among the many forms of treatment offered by CCCN for lung cancer patients, its robotic CyberKnife is considered the treatment of choice for certain forms of lung cancer.
CCCN also participates actively in many clinical trials and related research efforts, including advanced studies involving lung cancer.
Mesothelioma specialists at Comprehensive Cancer Centers of Nevada include Dr. Nicholas Vogelzang, who has expertise in treating genitourinary malignancies and mesothelioma.
Source: https://www.cccnevada.com/treatment-centers/summerlin/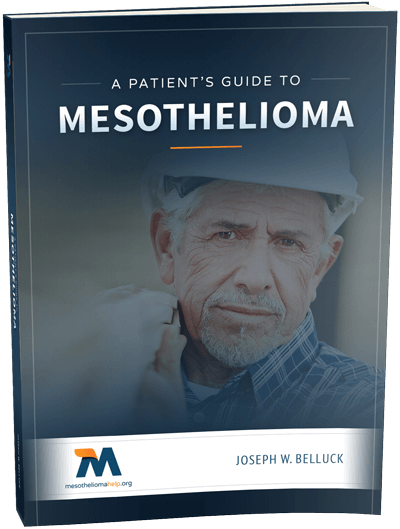 Free Mesothelioma Patient & Treatment Guide
We'd like to offer you our in-depth guide, "A Patient's Guide to Mesothelioma," absolutely free of charge.
It contains a wealth of information and resources to help you better understand the condition, choose (and afford) appropriate treatment, and exercise your legal right to compensation.
Download Now