The Cancer Institute of New Jersey
Background
The Cancer Institute of New Jersey is a Center of Excellence of the University of Medicine and Dentistry of New Jersey-Robert Wood Johnson Medical School. Located in New Brunswick, the CINJ is New Jersey's first and only National Cancer Institute-designated Comprehensive Cancer Center. The National Cancer Institute has designated only 41 such cancer research and treatment programs in the United States as "comprehensive," reflecting the CINJ's status as a premiere facility in the fields of cancer care, research, prevention, and education. The designation also means that CINJ patients may have access to clinical trials not available at other hospitals.
The CINJ serves as the "research hub" for cancer research in New Jersey. In that role, the CINJ brings together dedicated researchers from ongoing scientific study programs maintained by academic centers, including Rutgers University and Princeton University, and industrial research efforts by pharmaceutical and biotechnology companies. Investigators from the CINJ have been named as inaugural Fellows of the American Association for Cancer Research, an association that recognizes and honors distinguished scientists who have made major contributions in the battle against cancer.
The CINJ's research efforts include a precision medicine initiative, which relies on genomic analysis to offer individualized cancer risk predictions, as well as personalized cancer therapies for patients for whom standard therapies are ineffective.
The Cancer Institute of New Jersey Network consists of 16 hospitals around the state, all under the leadership of the flagship Robert Wood Johnson University Hospital. The Network's members seek to provide the highest quality of cancer care, utilizing the latest knowledge and tools, while rapidly disseminating important discoveries into the medical community.
The Cancer Hospital of New Jersey at Robert Wood Johnson University Hospital is a 123-bed "hospital within a hospital" for cancer patients. At the Cancer Hospital of New Jersey, patients can receive a broad array of oncology services, ranging from highly effective traditional treatments to the most innovative, emerging treatment approaches. Full diagnostic services are offered, as well as treatment technology that includes linear accelerators, intensity modulated radiation therapy, CT simulation, stereotactic radio surgery, brachytherapy, and radiation oncology.
Cancer Treatments
The Cancer Institute of New Jersey offers cancer patients a multidisciplinary team approach for cancer treatment. Each of the CINJ's multidisciplinary teams is dedicated to a specific type of cancer, and each works under the leadership of an expert academic physician. Included in the CINJ's multidisciplinary healthcare teams are medical, surgical, and radiation oncologists; pathologists; specially trained treatment nurses, nurse practitioners, and research nurse clinicians; oncology pharmacists; and other professionals who can offer assistance with cancer education and social support.
The CINJ offers a specific Thoracic Oncology Program with a multidisciplinary clinical and scientific group that provides patients the most advanced available therapies for lung and chest cancers. The Thoracic Oncology Program team members actively participate in national and international clinical trials as part of their effort to develop new approaches for lung cancer treatment, and their past efforts have helped hone the best methods for screening patients for lung cancer.
Every patient of the Thoracic Oncology Program is evaluated to determine the best modes of treatment for that patient's specific condition. The Program's thoracic surgeons, radiologists, radiation and medical oncologists, pulmonologists, pathologists, nutritionist, nurses, and social workers then work together to attend to each patient's individual needs during the course of diagnosis, treatment, recovery, and rehabilitation.
Dr. Bruce Haffty is a cancer specialist at The Cancer Institute of New Jersey.  His work includes focusing on locating genetic markers in breast cancer.  He uses these findings to help in the management of cancers such as mesothelioma.
Seek help from a qualified medical professional or health care facility that specializes on mesothelioma.
Source: http://www.cinj.org/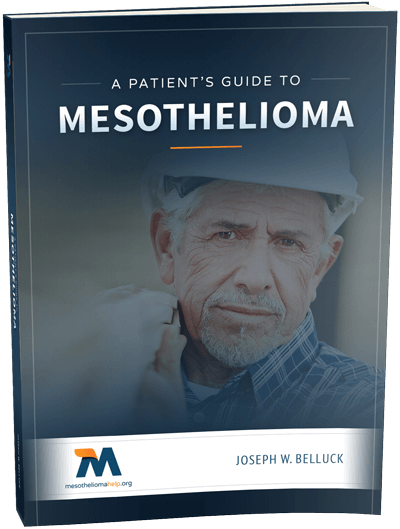 Free Mesothelioma Patient & Treatment Guide
We'd like to offer you our in-depth guide, "A Patient's Guide to Mesothelioma," absolutely free of charge.
It contains a wealth of information and resources to help you better understand the condition, choose (and afford) appropriate treatment, and exercise your legal right to compensation.
Download Now