North Jersey Thoracic Surgical Associates
The North Jersey Thoracic Surgical Associates practice covers a wide range of thoracic surgical procedures. These techniques are focused on disorders of the lung, mediastinum, pleura, esophagus and chest wall.
Each of the facility's surgeons is an expert in cutting edge, minimally invasive methods. This group of specialists is one of the top practices in the region concerning Video-Assisted Thoracic Surgery (VATS) and other endoscopic/laparoscopic approaches designed to care for conditions including cancer, infection, pneumothorax and swallowing disorders.
In addition, this practice is affiliated with three area hospitals. Morristown Medical Center, Overlook Medical Center, and St. Barnabas Medical Center are part of North Jersey Thoracic Surgical Associates' team.
Cancer Treatments
Patients who have specific types of cancer can get state-of-the-art treatment at North Jersey Thoracic Surgical Associates. The surgeons at this practice are experienced and knowledgeable about cancers of the lung, esophagus, and hyperhidrosis.
Lung cancer is one of the most common causes of cancer death in men and women throughout the country. But patients who are diagnosed in the early stages of this disease are more likely to be cured. Many of these patients can turn to VATS for the diagnosis and treatment of their tumors. An initial radiology evaluation with CT scans and PET scans may be done prior to minimally invasive procedures such as flexible and rigid bronchoscopy, navigational broncoscopy, endobronchial ultra-sound, endoscopic ultrasound and video-mediastinoscopy.
Mesothelioma is a rare cancer of the lung that affects about 2,000 to 3,000 people every year in the United States. It's a disease that takes many years to appear and is usually associated with long-term exposure to asbestos. Surgical resection is a procedure that is often used when this form of cancer is diagnosed at an early stage.
The surgeons at North Jersey Thoracic Surgical Associates carefully evaluate each patient to find out who may be eligible for the two types of approaches offered at this practice. Pleurectomy is a procedure that involves the removal of the lining of the lung and the chest wall. Extrapleural Pneumonectomy is another surgical method that removes the lining of the chest wall, lung, diaphragm and the tissue that surround the heart. Chemotherapy with radiation is given either before or after surgery, depending on the stage of the tumor.
Mesothelioma specialists at North Jersey Thoracic Surgical Associates include Dr. Frederico Steiner, a senior clinical research fellow in thoracic surgery, who has expertise in malignant pleural mesothelioma.
Visit our Mesothelioma Doctors & Hospitals finder.
Source: http://www.north-jersey-thoracic.com/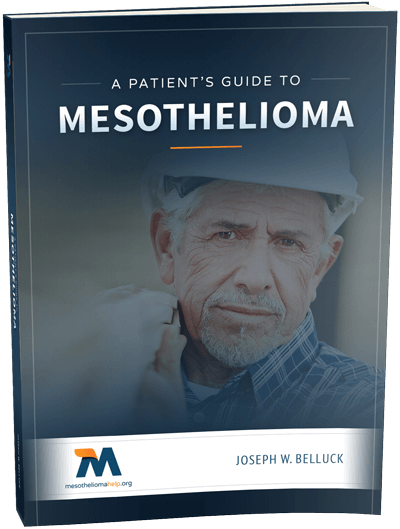 Free Mesothelioma Patient & Treatment Guide
We'd like to offer you our in-depth guide, "A Patient's Guide to Mesothelioma," absolutely free of charge.
It contains a wealth of information and resources to help you better understand the condition, choose (and afford) appropriate treatment, and exercise your legal right to compensation.
Download Now