University of New Mexico Cancer Center
For years, residents of New Mexico had to go out of state for cancer diagnoses and treatments. Today, the University of New Mexico (UNM) Cancer Center is a National Cancer Institute (NCI)-designated cancer center that is equipped to help New Mexicans who struggle with this disease. It is also the state's official cancer center and earned a special commendation from the State Legislature in both 2003 and 2005.
With more than 85 board-certified oncology physicians, 126 research scientists and serving almost 16,000 New Mexicans with cancer each year, this center provides cutting edge therapies and contributes breakthrough investigations in women's cancers, leukemia and radioisotopes. In addition, UNM treats more than 60 percent of the adults and almost all of the children in this state who are newly diagnosed with cancer.
The UNM Cancer Center is in the process of building a statewide cancer care network, partnering with clinical programs in Las Cruces (Memorial Medical Center), Santa Fe (Christus – St. Vincent's Regional Cancer Center) Albuquerque, and Farmington. Also, the center has created a wide variety of clinical and educational programs designed to connect with the state's multicultural populations. This includes outreach and training in Native American and Hispanic communities.
In 2009, UNM opened a state-of-the-art comprehensive Cancer Treatment and Clinical Research Facility. It is a five-story, $100 million building that was constructed to meet the physical, emotional and spiritual needs of patients and their families.
Cancer Treatments
The UNM Cancer Center treats a wide array of cancers. Its team of specialists is the largest and most experienced in New Mexico. All 85 board-certified physicians represent every type of cancer and are hired from leading cancer institutions from around the world. Furthermore, the cancer doctors work together with the center's internationally recognized group of researchers, translating the latest discoveries into the most advanced treatments available in New Mexico.
Patients have a number of options when it comes to treating their specific form of cancer. Depending on the characteristics of the disease, the individual's overall condition and the goals of treatment, physicians may recommend a certain treatment or a combination of approaches. These methods include surgery, chemotherapy, radiation therapy, hormonal therapy, targeted therapy or biological therapy. It has become more common to use several techniques concurrently in order to achieve the best results.
Patients are encouraged to be actively involved in their treatment plans. By remaining informed and assuming a management role of their health regimens, a better outcome is much more likely. In addition, patients who participate more in their treatment also feel an increased amount of control over their lives. Furthermore, patients with a strong support network of friends and family as well as qualified health care providers have a better chance of healing.
Clinical trials are another alternative offered to patients at the UNM Cancer Center. These methods are used to test new drugs, providing patients with potentially more effective treatments while also paving the way for cancer medications that can help future generations.
Malignant pleural mesothelioma is an infrequent form of cancer. It evolves in the mesothelial cells of the pleura, which is a thin membrane that encases the lungs and lines the chest cavity. This disease usually occurs because of long-term exposure to asbestos. Symptoms can appear many years after initial contact occurs.
Doctors at the center have the tools to diagnose and treat this disease. To determine if a patient has contracted mesothelioma, tissue must be removed from the lung. Usually, this is done through a biopsy. The tissue is then examined under a microscope. When mesothelioma is confirmed, the physician must then find out how far the cancer has spread. This information can be gathered through a number of methods, including a chest x-ray, computed tomography (CT scan), magnetic resonance imaging (MRI) or positron emission tomography (PET).
With this data in hand, the specialist can then determine the exact stage of mesothelioma for each patient. The process most commonly used in this step is called TNM. "T" is the size of the tumor, "N" is the number of lymph nodes involved in this stage and "M" refers to metastasis. TNM staging is a detailed approach to measure the extent of this disease through the evaluation of all three aspects. The stage is assigned a number ranging from 0 to 4. The lower the number, the better the treatment prognosis will be for the patient. Currently, there are six stages of malignant pleural mesothelioma: IA, IB, II, III, IV and Occult.
Patients who have stage I-III can potentially be treated with surgical methods to remove the tumor. If a patient is suffering with stage IV, the cancer customarily cannot be relieved with surgery. This is because the cancer has spread too far within the body.
Search for a qualified medical professional or health care facility that specializes on mesothelioma.
Source: http://cancer.unm.edu/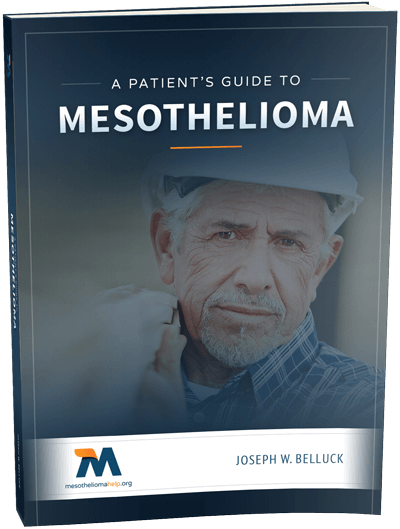 Free Mesothelioma Patient & Treatment Guide
We'd like to offer you our in-depth guide, "A Patient's Guide to Mesothelioma," absolutely free of charge.
It contains a wealth of information and resources to help you better understand the condition, choose (and afford) appropriate treatment, and exercise your legal right to compensation.
Download Now