CoxHealth Cox South
Background
CoxHealth operates five hospitals and dozens of clinics serving Springfield, Missouri, and surrounding regions. CoxHealth's primary hospital, Cox South, began operations in 1985 and today offers a 596-bed, full-service medical facility with a Level I trauma center and many specialty services.
CoxHealth took root in a frame house donated for hospital services in 1906, grew steadily in the following decades, and played a key role in the development of what is now known as Springfield's "Medical Mile." Taken together, CoxHealth's hospitals and 57 clinics employ over 450 physicians and 9,000 employees.
CoxHealth is accredited by The Joint Commission, an independent, not-for-profit organization that accredits and certifies health care organizations and programs. In addition, CoxHealth has been recognized as one of the country's Top 100 Integrated Healthcare Systems. CoxHealth also is the only Springfield hospital to have been named on U.S. News & World Report's Best Hospitals List.
CoxHealth operates the Hulston Cancer Center, the first approved Community Hospital Comprehensive Cancer Center in Springfield. Hulston Cancer Center has been accredited by the American College of Surgeons as a Community Hospital Comprehensive Cancer Program since 1987. Hulston Cancer Center is one of only 82 cancer programs in the country to receive the 2009 Commission on Cancer Outstanding Achievement Award.
Cancer Treatments
In regards to cancer treatments, Hulston Cancer Center seeks to provide a seamless continuum of care that begins the moment a patient is diagnosed with cancer. The Hulston Cancer Center emphasizes that patients are the leaders of their personal care teams, which include oncologists, oncology nurses, caregivers, oncology pharmacists, patient advocates, dietitians, and others.
CoxHealth operates from the core values of integrated quality healthcare, compassionate care, education, research, and technologic excellence, relying on these values to ensure that patients receive innovative treatment with respect and compassion.
Treatments can include chemotherapy, radiation therapy (such as intensity modulated radiation therapy, image guided radiation therapy, and permanent seed bracytherapy), and surgery, all according to a care plan tailored to an individual patient's unique circumstances.
The Hulston Cancer Center's Lung Cancer Program includes a program coordinator who assists patients through all phases of care, including diagnosis, treatment, and beyond. The program coordinator works on patients' behalves to oversee their enrollment in the Lung Cancer Program, their representation at a multidisciplinary team conference with physicians and caregivers, and the development of each patient's individualized care plan.
If you are looking for Mesothelioma Doctors & Hospitals – Click Here.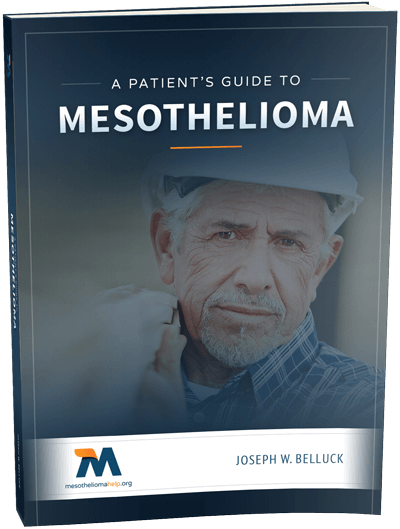 Free Mesothelioma Patient & Treatment Guide
We'd like to offer you our in-depth guide, "A Patient's Guide to Mesothelioma," absolutely free of charge.
It contains a wealth of information and resources to help you better understand the condition, choose (and afford) appropriate treatment, and exercise your legal right to compensation.
Download Now