Freeman Health System
Background
As a locally owned, not-for-profit healthcare provider, Freeman Health System operates two primary hospital facilities in Joplin, Missouri, and another in Neosho. Freeman Health System originated with the 1922 donation of a family home in Joplin by John W.
Freeman. After decades of expansion in both facilities and accredited services, the system's combined hospitals now include a total of 517 beds for patients served by Freeman Health System's over 300 physicians, who practice in some 60 medical specialties. Freeman Hospital West is the largest of the three hospitals, offering medical services that include cardiac care, general surgery, intensive care, neurosurgery, orthopaedics, and radiology.
In 2012, U.S. News & World Report ranked Freeman Health System as number four among the premiere hospitals in Missouri. Freeman Health System also was recognized as the highest ranked hospital in Southwest Missouri, and it received recognition for high performance in five specialities, including pulmonology.
Freeman Health System's many accreditations include ISO 9001:2008 registration, reflecting the healthcare system's success in employing standards and procedures to ensure quality medical care. Freeman Health System was the first in Missouri and sixth in the United States to earn ISO 9002 registration, prior to achieving its 9001:2008 registration in 2009. Freeman Health System also is accredited by the Healthcare Facilities Accreditation Program, which evaluates a healthcare facility's ability to accomplish eleven core hospital functions, including ensuring patient safety and maintaining quality control and improvement.
Cancer Treatments
Cancer patients are served by the Freeman Cancer Institute, which relies on the most advanced technologies available to treat cancer patients while offering support services for patients and their families. The Cancer Institute's multidisciplinary team includes Board-certified medical oncologists and hematologists, oncology-certified nurses and nurse practitioners, an investigational review board, and a Board-certified oncology pharmacist. Available technologies for cancer diagnosis and treatment include positron emission technology (PET) scans, image-guided radiation therapy, intensity-modulated radiation therapy, and three-dimensional imaging and dose computation for treatment planning.
The Cancer Institute's broad array of services encompasses thorough diagnostic testing, aggressive treatment and rehabilitation programs, and lifestyle and nutritional counseling. Also available are cancer support groups, as well as clinical trials that allow patients access to new research therapies without requiring that they travel to an academic research hospital. Areas of study for the clinical trials have included at least one lung cancer study.
Source: https://www.freemanhealth.com/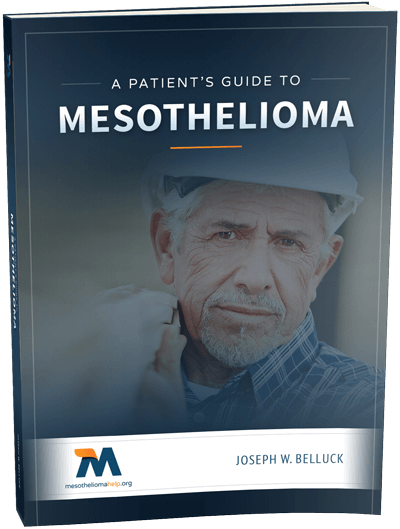 Free Mesothelioma Patient & Treatment Guide
We'd like to offer you our in-depth guide, "A Patient's Guide to Mesothelioma," absolutely free of charge.
It contains a wealth of information and resources to help you better understand the condition, choose (and afford) appropriate treatment, and exercise your legal right to compensation.
Download Now