Singing River Hospital
Background
Singing River Hospital is a 435-bed facility whose physicians and staff can meet almost any medical need, whether it be a patient's chronic wound care or immediate, life-threatening injuries that require the hospital's Level III trauma center. Located in Pascagoula, Mississippi, the hospital is a primary component of the Singing River Health System. The other major component is Ocean Springs Hospital in Ocean Springs, Mississippi. Together, the hospitals have been providing advanced health care in southern Mississippi and Alabama for almost 80 years.
Cancer Treatments
The Singing River Health System's Regional Cancer Center includes a team of medical and radiation oncologists who provide patients with a complete treatment approach that integrates a variety of diagnostic and therapeutic techniques. The team combines technology, expertise, and compassion for the benefit of each patient.
The Regional Cancer Center enjoys accreditation by the American College of Surgeons Commission on Cancer, making it one of only 13 programs in Mississippi to earn the designation. The accreditation reflects the high level of treatment patients can expect, offering them a valuable alternative to traveling far from home in the event they are diagnosed with cancer.
The Regional Cancer Center maintains a full suite of diagnostic imaging equipment for the detection of cancer, and its monitoring during all stages of treatment. Treatment options available via the Regional Cancer Center include the latest technology, such as the Trilogy linear accelerator, which allows extremely precise targeting of tumor sites with extern beam radiation. That allows high doses to be delivered to cancer cells while sparing healthy tissue and speeding recovery.
The Regional Cancer Center is a participant in the Cancer Disparities Research Partnership under a grant from the National Cancer Institute. Among other things, this allows the cancer treatment team to offer on-staff patient navigators who help guide each patient through the disease-treatment process, as well as access to clinical trials for which patients are eligible. More than 40 clinical trials are available at the Regional Cancer Center, including prevention studies and treatment trials for lung cancer and other common cancers.
Discover more medical professionals and health care providers through our database.
Source: https://www.singingriverhealthsystem.com/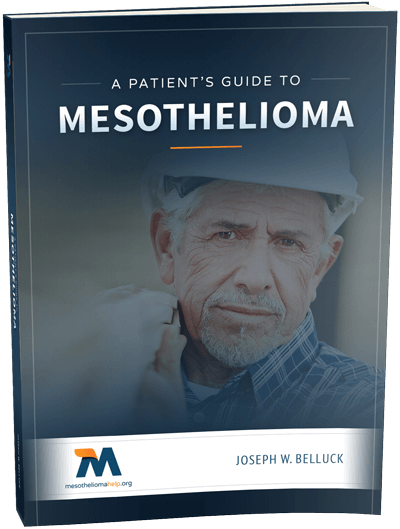 Free Mesothelioma Patient & Treatment Guide
We'd like to offer you our in-depth guide, "A Patient's Guide to Mesothelioma," absolutely free of charge.
It contains a wealth of information and resources to help you better understand the condition, choose (and afford) appropriate treatment, and exercise your legal right to compensation.
Download Now