The University of Mississippi Medical Center / Healthcare
Background
As the flagship facility on the health sciences campus of the University of Mississippi in Jackson, the University of Mississippi Medical Center provides sophisticated patient care within the University Hospitals and Health System. The Medical Center, which opened in 1955, traces its history to 1903, with the first establishment of a medical school on the University of Mississippi Campus in Oxford, Mississippi.
UMMC seeks to advance medical education, patient care, and medical research in its role as a teaching hospital. UMMC offers innovative primary and specialty medical care for patients in its core 256-bed facility, while the larger University Hospitals and Health System extends additional services to patients in a variety of specialized-care hospitals and clinics.
The UMMC has been recognized by U.S. News & World Report's Best Hospital rankings, including a top national ranking in cancer care and two additional specialty care fields. UMMC is also a top-ranked regional facility in the Jackson, Mississippi, area.
Cancer Treatments
UMMC proudly offers the broadest range of specialty medical services in Mississippi. Among those are services provided by UMMC's Cancer Institute, a state-of-the-art research and treatment clinic which supports University Cancer Care's patient care service.
UMMC advances the battle against cancer in two broad ways. Its Cancer Institute supports research scientists, physicians, and other healthcare specialists who work every day toward the single goal of fighting and eradicating cancer.
In addition, for suspected or diagnosed cancer patients, UMMC's University Cancer Care hosts a multidisciplinary team of physicians who coordinate their specialized services to ensure aggressive treatment. Through weekly team conferences, University Cancer Care surgeons, medical and radiation oncologists, radiologists, pathologists, and other healthcare professionals discuss and evaluate each patient's needs to provide the best treatment options under a joint treatment plan. Inter-disciplinary sub-teams may also meet to coordinate on a patient's case and treatments, as needed.
For lung cancer and malignant mesothelioma patients, University Cancer Care's lung care team includes specialists in treating lung, respiratory, and chest cancers, many with experience in complex lung cancer cases.
Being part of an academic medical center also means that University Cancer Care offers patients the cumulative benefits of on-site medical care, teaching, and research. Eligible patients can take part in clinical trials of diagnostic techniques and treatments, some of which are administered by larger networks of hospitals and clinics under the auspices of the National Cancer Institute. The clinical trials available through UMMC's Cancer Institute include several devoted to improvement of treatment of lung cancer and the prevention of its recurrence after treatment.
In addition, UMMC has partnered with the American Cancer Society to provide a Patient Navigator who can assist patients and their families during the diagnostic and treatment processes in their personal fight with cancer.
Search for Doctors & Hospitals that offer treatments for mesothelioma patients.
Source: http://www.olemiss.edu/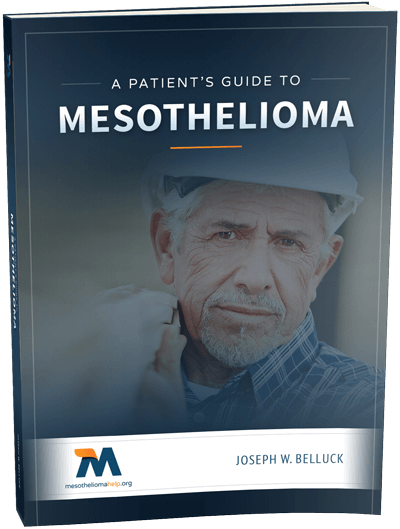 Free Mesothelioma Patient & Treatment Guide
We'd like to offer you our in-depth guide, "A Patient's Guide to Mesothelioma," absolutely free of charge.
It contains a wealth of information and resources to help you better understand the condition, choose (and afford) appropriate treatment, and exercise your legal right to compensation.
Download Now