Fletcher Allen Healthcare
As part of Vermont's University Medical Center, Fletcher Allen provides quality care to patients throughout the area. In addition to compassionate and personalized attention, Fletcher Allen also offers advanced, research-based therapies. The alliance of Fletcher Allen, the University of Vermont College of Medicine and the College of Nursing and Health Sciences has created Vermont's University Medical Center. It is only one of 138 comparable centers in the nation. Together, these institutions give the public innovative approaches to medicine and health care derived from knowledge and discovery.
Fletcher Allen's nationally renowned physicians and health care professionals are also researchers and teachers, who are experts in their respective fields, on top of the latest scientific developments and committed to the art of medicine. Furthermore, Fletcher Allen has all of the resources of a major medical center, making sure patients have full access to the exact services they need. This Center employs nationally acclaimed specialists in a variety of areas, including cardiology, oncology, neurology, stroke, trauma and others.
Fletcher Allen offers care and services to a population of more than one million residents located in both Vermont and northern New York. With a range of tertiary inpatient and outpatient programs, Fletcher Allen is also a designated Level 1 Trauma Center. In addition, the Vermont Children's Hospital is part of Fletcher Allen. It's a full-service hospital within a hospital and named one of U.S. News and World Report's "Best Children's Hospitals" for the 2012-2013 year.
Serving an estimated 160,000 residents in Chittenden and Grand Isle counties, Fletcher Allen grants primary care at 10 Vermont sites. Furthermore, Fletcher Allen is in the process of creating Patient-Centered Medical Homes, designed to improve health outcomes for patients from a team approach.
To ensure every patient gets the best care from the most informed specialists, Fletcher Allen regularly collaborates with other hospitals and health systems, including the Fletcher Allen Partners affiliations with Central Vermont Medical Center (CVMC), Champlain Valley Physicians Hospital (CVPH) and Elizabethtown Community Hospital. This integrated health care system allows access to local community care in Vermont and northern New York while also enabling purchasing efficiencies and shared information technology between facilities.
Cancer Treatments
Fletcher Allen is a nationally recognized academic medical center that also provides cutting edge cancer care. The skilled and experienced University of Vermont Medical Group cancer specialists treat this disease with the latest research and therapies.
Joined by the experts at the Vermont Medical Center, Fletcher Allen has contributed to life-saving approaches to cancer. These advances include the development of a procedure that's revolutionized the treatment of many forms of this disease, helping children survive a rare form of cancer and new methods that reduce the side effects associated with chemotherapy.
Fletcher Allen uses a team approach, which involves bringing multiple experts together in one place on the same day for the patient's convenience. This comprehensive method to cancer care means patients aren't burdened with an overwhelming amount of appointments. The assigned team gives each patient an evaluation and then determines a personalized treatment plan with all the resources necessary, including education, diagnosis, research and support.
Mesothelioma is a rare cancer that can affect the lungs, chest cavity and abdomen. It's difficult to diagnose this disease because symptoms can appear to reflect other types of cancer.
However, Fletcher Allen is equipped to treat this disease with a variety of methods that may include chemotherapy, radiation, surgery or a combination of approaches. Clinical trials are also available for appropriate patients.
Mesothelioma specialists at Fletcher Allen Health Care include Dr. Claire Verschraegen, Professor of Medicine in the Division of Hematology and Oncology and the Director of the Translational Therapeutics and Phase I Program at the University of New Mexico Cancer Center, who has expertise in peritoneal mesothelioma, gynecological, and appendiceal cancers.
Source: https://www.uvmhealth.org/medcenter/Pages/default.aspx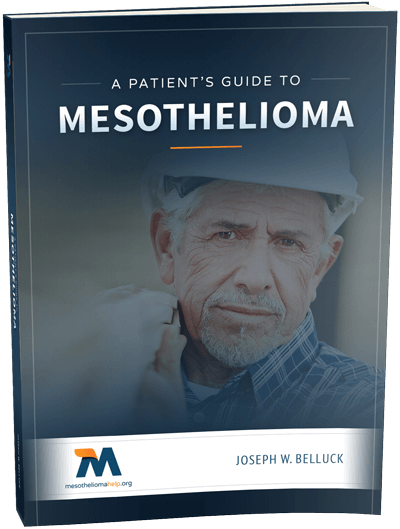 Free Mesothelioma Patient & Treatment Guide
We'd like to offer you our in-depth guide, "A Patient's Guide to Mesothelioma," absolutely free of charge.
It contains a wealth of information and resources to help you better understand the condition, choose (and afford) appropriate treatment, and exercise your legal right to compensation.
Download Now