Huntsman Cancer Institute-University of Utah
Background
Huntsman Cancer Institute (HCI) is considered a part of the University of Utah Health Care System. It helps thousands of patients throughout the Intermountain West each year in addition to providing academic and clinical training to the next generation of doctors and researchers.
HCI scientists examine cancer from its roots in order to understand the disease in full and produce safe, effective treatments for people who live with different forms of this serious ailment. Furthermore, researchers look at the way genes function with the goal of finding potential preventative methods and even reversing the conditions that can cause cancer.
In an effort to education patients, their families and the general public, HCI is committed to offering free information about cancerous diseases, risk factors, screening, ways to prevent cancer and the various treatments available.
HCI is a National Cancer Institute (NCI)-Designated Cancer Center. This means it qualifies for the highest national standards in cancer care and research. Because of this distinction, HCI receives support for its scientific research and investigations. Also, HCI is a member of the National Comprehensive Cancer Network (NCCN), which is a not-for-profit alliance of the world's best cancer centers. NCCN works to improve the care and effectiveness of treatments provided to cancer patients.
Cancer Treatments
HCI ranks as one of the best cancer centers in the nation by U.S. News and World Report. This 110-bed hospital is part of the University of Utah Health Care System, specializing in ways to help relieve patients who struggle with this disease. In addition to treatments, HCI also focuses on helping patients and their relatives deal with the emotional, social and financial obstacles that occur during this stressful time for all involved.
Patients who turn to HCI get the benefit of cancer care teams that include specialists in oncology, radiology and surgery as well as nurses, social workers, genetic counselors, dietitians, health educators and researchers. These medical professionals meet for weekly clinics and treatment planning conferences to determine personalized strategies for each cancer patient. Furthermore, patients and their family members also have a voice in these discussions as they participate in the decision-making process.
Generating treatment options for each patient requires a number of factors. The type and stage of the cancer, a patient's medical history, including the current health state, and personal preferences are all taken into account when the interdisciplinary teams work together to figure out an effective treatment plan.
In addition to providing advanced care, HCI also concentrates on generating new approaches to fight cancer. Patients can participate in research trials, which test progressive cancer methods for safety and effectiveness in the hopes of eventually finding a cure.
Mesothelioma, as well as a variety of other cancers of the lung, chest wall, trachea and mediastinum are all diseases that can be treated at HCI's Thoracic Oncology Program. This program, which is a joint effort of HCI and the University of Utah Health Sciences Center, unites a team of specialists in cardiothoracic surgery, radiology, pathology and other disciplines to give patients customized approaches to ease their suffering.
Available treatments may include surgery, radiation therapy and participation in clinical trials. Hyperthermic chemotherapy is also an option for mesothelioma patients. This technique involves circulating a heated chemotherapy solution within the abdominal cavity. In addition, patients can turn to this program for diagnostic imaging, educational services, pain management, wellness and nutrition services and support groups.
Mesothelioma specialists at the hospital include Dr. Amit Patel, an Associate Professor in the Division of Cardiothoracic Surgery at the University of Utah School of Medicine.  His research interests include thoracic oncology, which includes investigating minimally invasive (VATS) lung resections, and hyperthermic chemotherapy for mesothelioma.
Search the right Mesothelioma Doctors & Hospitals near you.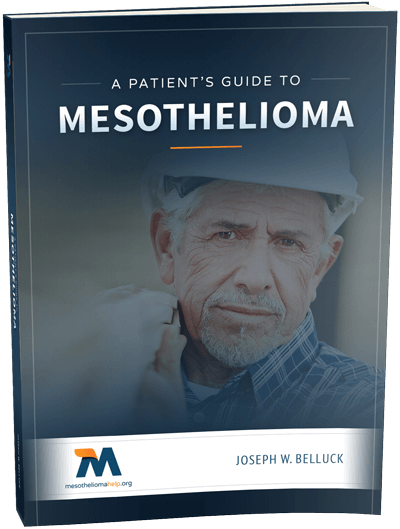 Free Mesothelioma Patient & Treatment Guide
We'd like to offer you our in-depth guide, "A Patient's Guide to Mesothelioma," absolutely free of charge.
It contains a wealth of information and resources to help you better understand the condition, choose (and afford) appropriate treatment, and exercise your legal right to compensation.
Download Now