The Texas A&M University System Health Science Center
In 1997, the Texas A&M System Board of Regents approved the creation of the A&M System's health-related proposal for a Health Science Center. Then in September of 1999, the Texas A&M Health Sciences Center (TAMHSC) officially opened. Since it was established, TAMHSC has provided innovative teaching and research in dentistry, medicine, nursing, biomedical sciences, pharmacy, and public health.
In 2011, the College of Medicine created a strategic initiative to meet a set of goals in order to achieve and maintain a culture of excellence. The five key planning pillars cover a wide range of objectives for the Center. Teaching and learning top this list to ensure the Center houses the best medical school in Texas. Primary care and rural medicine are considered important, too, so that the Center is always focused on training the medical workforce Texas needs. Diversity is related to this goal because the state's workforce should reflect the population it serves. Interdisciplinary research also matters to TAMHSC because it enables essential partnerships that improve the quality of medical investigations. Lastly, financial stability and diversity are included because when expenses are managed well, constituents get the benefit of the best education.
TAMHSC's School of Rural Public Health is continually rated as one of the top 25 schools of public health in the country by U.S. News & World Report. Also, the College of Nursing ranked first among comparable programs and first among nursing graduates nationwide based on the percentage of graduates passing the NCLEX RN in 2012.
Cancer Treatments
Patients who seek treatment for cancer are referred to Texas A&M physicians. These medical professionals only treat a specialized form of cancer, however. The practice area of Musculoskeletal Surgical Oncology is a sub-specialty of surgery that focuses on the surgical management of musculoskeletal cancers. Patients with bone cancer, tumors and complex orthopedic problems can get care and treatment through this department.
Mesothelioma is a rare cancer that most often affects the lining of the lungs, chest cavity and abdomen. Symptoms usually don't appear until after many years of exposure to asbestos and other types of irritants.
Texas A&M is equipped to diagnose and treat this form of cancer. The hospital is staffed with specialists who understand mesothelioma and can determine effective treatments for patients who suffer from this uncommon disease.
Mesothelioma specialists at the Texas A&M University System Health Science Center include Dr. W. Roy Smythe, the chairman of the Department of Surgery and a Professor of Surgery at Texas A&M Health Science Center College of Medicine at Scott and White Healthcare.  He focuses his research on advanced lung cancer, mesothelioma, metastic lesions to the lung, esophageal cancer, benign lung disease and chest wall tumors.
Check out our Mesothelioma Doctors & Hospitals finder.
Source: http://www.mountsinai.org/lung-cancer/about-lung-cancer/about-mesothelioma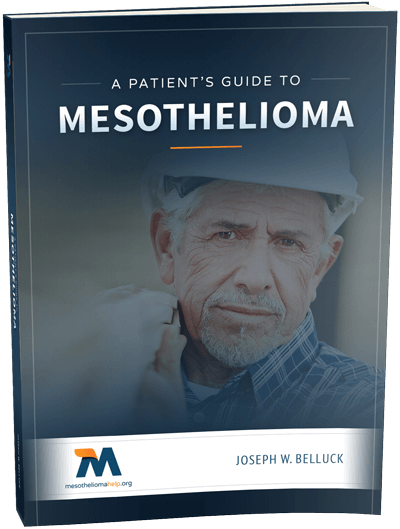 Free Mesothelioma Patient & Treatment Guide
We'd like to offer you our in-depth guide, "A Patient's Guide to Mesothelioma," absolutely free of charge.
It contains a wealth of information and resources to help you better understand the condition, choose (and afford) appropriate treatment, and exercise your legal right to compensation.
Download Now