Swedish Cancer Institute at Swedish Medical Center
Background
In 1932, the Swedish Tumor Institute was established, becoming the first high-energy radiation therapy center west of the Mississippi. It also helped mark the beginning of a modern approach to cancer treatment. Since its creation, Swedish Cancer Institute has been a leader in the care of this disease.
In the 1960's and the 1970's, this institute made advances in surgery, chemotherapy and clinical trials. Then in the 1980's and the 1990's, the cancer program expanded to several campuses and affiliate hospitals. Over the past decade, the institute has continued its tradition of progressive treatments and methods, using the CyberKnife, the Gamma Knife, applying breast and lung brachytherapy, robotic surgery, TomoTherapy and other life-saving techniques.
The institute opened its state-of-the-art True Family Women's Cancer Center in 2012. It is located in the Arnold Pavilion on the First Hill campus, which is the headquarters for the institute. The center is the Pacific Northwest's largest, most comprehensive facility dedicated to treating cancers that affect women.
In preparation for the institute's 80th year, the institute has plans to enlarge its already ambitious schedule of clinical trials, specialty programs and team of cancer specialists so that patients can receive the most cutting edge approaches and expertise.

Cancer Treatments
To treat cancer successfully, multiple types of specialists are necessary for determining the most effective approaches. Radiologists and pathologists are integral to the diagnosis of cancer, the extent of the disease and the unique characteristics of each type. This information is critical in helping to determine the prognosis, the best treatment and the patient's possible reaction to the chosen method.
Surgeons, radiation oncologists and medical oncologists are the primary treating physicians, working together to develop a combination of therapies based on the individual patient's needs. Other physicians also contribute in the care of each patient to monitor side effects, provide pain management, physical fitness, rehabilitation, mental and spiritual well being, natural medicine and nutrition.
Swedish believes a multidisciplinary team of experts is in the best interest of each patient. The team coordinates on diagnostic procedures, reviews of each patient's circumstances, prescriptions and post treatment protocol.
In addition to the institute's team approach, Swedish is also one of the leading clinical trial sites in the Western United States. Offering more than 100 studies at any given time, a clinical trial could become an important part of a patient's individualized treatment plan. By participating in a trial, patients have access to new medications and progressive approaches before they're widely available. In addition, patients who take part in trials help discover promising techniques for the future of cancer care.
Diagnosing mesothelioma can be a challenge. This is because symptoms of the disease are often subtle and resemble those of other kinds of illnesses. Therefore, it is hard to be sure that a patient who is having difficulty breathing, experiencing chest pain and loss of appetite is struggling with mesothelioma or another serious disease.
The doctors at the Swedish Cancer Institute make sure to provide a thorough analysis of each patient with a combination of tests, including a CT scan, PET scan and MRI. These tests are important for determining a correct diagnosis and a resulting course of treatment.
Cancer specialists at the institute work together in multidisciplinary teams to generate a unique plan for each patient. Mesothelioma treatments frequently involve several methods, including surgery, chemotherapy and radiation. The psychological, emotional and spiritual needs of each patient are also addressed at the institute. In addition, patients can participate in support groups and receive necessary resources from an American Cancer Society Patient Navigator.
Mesothelioma specialists at the Swedish Cancer Institute at Swedish Medical Center include Dr. Eric Vallieres, whose expertise includes robotic and thoracic surgeries.
Find experienced mesothelioma professionals and health care providers.
Source: http://www.swedish.org/Cancer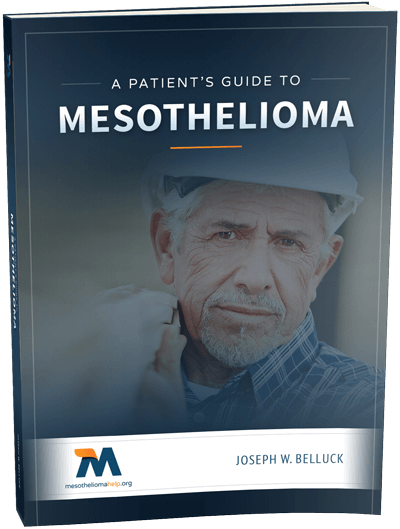 Free Mesothelioma Patient & Treatment Guide
We'd like to offer you our in-depth guide, "A Patient's Guide to Mesothelioma," absolutely free of charge.
It contains a wealth of information and resources to help you better understand the condition, choose (and afford) appropriate treatment, and exercise your legal right to compensation.
Download Now