Miriam Hospital
Background
In 1902, a group of women started collecting coins for the down payment on "a place to care for the indigent sick of the Jewish faith." After raising $1,000, 450 more women volunteered to make this hospital a reality. They proceeded to go door-to-door and raised $80,000 in one month's time. Because of them, the Miriam Hospital opened its doors in 1926 with 63 beds and 14 bassinets. One year later $82,000 more was raised by the community.
Fundraising efforts became part of the hospital's history. When a bigger building was needed in addition to surgical supplies and linens, the community came together again. Even through the war years, the community remained focused on raising enough money for a better facility and collected $1.3 million. The new Miriam Hospital opened on Summit Avenue in 1952 with 150 beds to care for the sick and needy.
Today the Miriam Hospital continues its tradition to provide quality care. Patient safety and patient satisfaction are all important objectives for this hospital. In addition, the hospital offers care in a number of specialty areas that range from mental health services to cancer.
The Miriam Hospital's Stroke Center was selected for the 2012 Gold Plus Performance Award from the American Heart Association/American Stroke Association. It is the association's highest honor for stroke care.
Cancer Treatments
A part of the Comprehensive Cancer Center of Rhode Island, the Miriam Hospital and Newport hospitals offer cancer patients state-of-the-art care and treatment. In addition, physicians and surgeons conduct research studies to ensure the continued improvement of cancer therapies.
Mesothelioma patients who come to the Miriam Hospital benefit from the physicians and surgeons at this facility in addition to the experts at the Rhode Island Hospital and the Newport Hospital. The three medical institutions work together in a team effort with world-renowned physicians and therapies designed to treat this disease.
Prior to diagnosing mesothelioma, doctors conduct a detailed interview to find out the patient's work history and any possible exposure to asbestos. Diagnostic tests follow this interview, often including CT scans, PET scans, X-Rays and biopsies. If the results show mesothelioma is present, a medical oncologist, surgeon, radiologist, nutritionist and other medical staff stage the disease and determine the most effective course of treatment. This can mean chemotherapy, surgery, radiation or a combination of approaches. Advanced technological methods such as the CyberKnife Robotic Radiosurgery may be used to deliver the most effective dose of radiation to the patient. Experimental treatments are also options for the patient to consider. The Miriam Hospital has numerous clinical trials available.
The Miriam Hospital's cancer program is one of the first in the country to receive a Quality Oncology Practice Initiative (QOPI) certification, an affiliate of the Society of Clinical Oncology that honors oncology programs for meeting high standards in patient-centered care. In addition, Miriam's Leonard and Adele R. Decof Family Comprehensive Cancer Center has been named a Blue Distinction Center for Complex and Rare Cancers by Blue Cross and Blue Shield of Rhode Island. It is one of only two hospitals in the state to receive this distinction. Also, the Decof Family Comprehensive Cancer Center has earned an Outstanding Achievement Award from the Commission on Cancer of the American College of Surgeons.
If you or a loved one has been diagnosed with mesothelioma, you need to seek help from a qualified medical professional or health care facility that specializes in treating this complicated cancer.
Source: https://www.miriamhospital.org/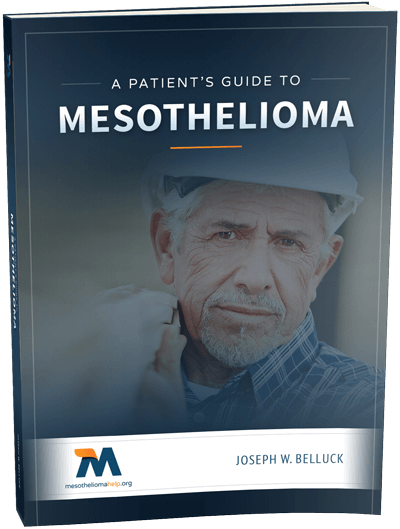 Free Mesothelioma Patient & Treatment Guide
We'd like to offer you our in-depth guide, "A Patient's Guide to Mesothelioma," absolutely free of charge.
It contains a wealth of information and resources to help you better understand the condition, choose (and afford) appropriate treatment, and exercise your legal right to compensation.
Download Now