Penn Presbyterian Medical Center
Background
Penn Presbyterian Medical Center has provided patients with a wide range of health services for over 100 years. Currently, Penn Presbyterian is considered one of the premier hospitals in the region because of its groundbreaking technology and quality of patient care.
Over the years Penn Presbyterian has distinguished itself through pivotal medical accomplishments. It created one of the first coronary care units in the nation. Continuing this tradition, Penn Presbyterian provides cutting edge treatments and compassionate care to its patients.
In addition, Penn Presbyterian houses several of the university's best medical programs, including cardiology, family medicine, psychiatry and radiology. Also, Penn Presbyterian has led other hospitals in the region in its robotic-assisted surgery techniques.
Patient comfort is another feature that Penn Presbyterian offers its guests. For this reason, most rooms are private and attentive care is a priority to the patient care team. This includes making sure patients and their families remain informed about medical options at every stage of their stay.
Cancer Treatments
For the latest cancer treatments, Penn Presbyterian patients are referred to the university system's Abramson Cancer Center. This facility gives its patients advanced therapies that include prevention, diagnosis, and treatment. Each area is designed to ease the pain and suffering caused by cancer.
The Abramson Cancer Center's treatment philosophy revolves around pioneering approaches to cancer therapies and quality care. Currently, the Center gets more than 90,000 outpatient visits, almost 12,000 inpatient discharges and provides over 37,000 chemotherapy and over 66,000 radiation treatments each year. Furthermore, over 400 translational and clinical scientists concentrate on discovering the mechanisms behind cancerous diseases in order to develop effective remedies for the benefit of patients.
In addition to offering progressive cancer care and cutting edge research, the Center is focused on cancer prevention, diagnosis, and advanced therapies.
Penn Medicine's Mesothelioma and Pleural Program and the Abramson Cancer Center team up to discover effective ways to confront mesothelioma and pleural disease. Through medical, surgical and radiation oncology, and pulmonology, experts from around the country and around the globe collaborate to develop personalized strategies for each patient.
A multidisciplinary team of specialists who offer progressive techniques comes together to provide patients with a full range of options. This includes education and various resources so that patients and their families understand the diagnosis and can make informed decisions about the next steps in their treatment.
In addition to the advice and support of the physician, patients and family members receive assistance from a comprehensive health care team. These individuals include experienced nurses with advanced training in mesothelioma treatments, patient navigators to provide patients with critical information about their options, respiratory therapists, registered dieticians, counselors and speech/swallow specialists who assist patients in the physical effectS from mesothelioma and its related therapies.
Because research is an integral aspect of the Center's objectives, patients are regularly placed in clinical trials to help improve current treatments, to develop new and more effective approaches, and to achieve a deeper understanding of mesothelioma. Through sustained research of photodynamic and proton therapies, there is a greater possibility of finding promising cures for this rare form of cancer.
Mesothelioma is a rare form of cancer that affects the lining of the lungs, chest, or abdomen. It usually strikes individuals who have been exposed to airborne toxins such as asbestos over a prolonged period of time. Symptoms begin to appear after an estimated 15 to 60 years of time and can mimic signs of other cancerous diseases. For this reason, it can be a challenge to diagnose mesothelioma in patients. By the time a proper identification is made, the tumors may have progressed into the more serious stages.
But Penn Medicine hospitals are ranked as among the best centers in the nation for the treatment of lung cancer and other respiratory problems. U.S. News and World Report has consistently given Penn Medicine hospitals high ratings in these areas. In addition, patients of Penn Presbyterian have the advantage of benefiting from the hospital's affiliation with cancer-specific laboratories and centers. Penn Presbyterian patients may choose to undergo treatment at the Penn Lung Center, which is a multidisciplinary facility that combines experts from across the university's departments.
Also, Penn Medicine is the site of a program specifically designed for mesothelioma care. The Penn Mesothelioma and Pleural Disease Program utilizes a multidisciplinary approach to treatment, which involves bringing together internationally recognized physicians, surgeons, and other medical professionals to diagnose and provide advanced therapies for patients. Nurses are specifically trained in the treatment of mesothelioma. Dieticians are also available to provide nutritional counseling. Plus, patients have access to cancer counselors to help patients and their families cope with the issues that arise from living with this disease. Penn Medicine has also hosted medical conferences for patients and families, offering presentations by some of the best mesothelioma experts in the country.
Patients can also participate in a clinical trial at a Penn Medicine facility. In fact, Penn is the recipient of a National Cancer Institute grant to test a new treatment for mesothelioma developed in one of the university's labs.
Penn Presbyterian also makes patient comfort a priority. Most hospital rooms are private and patient care teams make sure to communicate and be attentive to the needs of patients and their families.
Mesothelioma specialists at Penn Presbyterian include Dr. Joseph Friedberg, a thoracic surgeon.  His work includes heading several unique investigational trials to develop treatments for malignant mesothelioma by such methods as a lung cancer vaccine.
Search for the best medical professional or health care facility that specializes on mesothelioma.
Source: http://www.pennmedicine.org/penn-presbyterian-medical-center/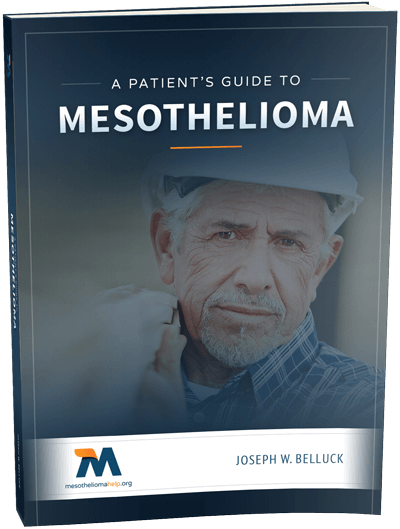 Free Mesothelioma Patient & Treatment Guide
We'd like to offer you our in-depth guide, "A Patient's Guide to Mesothelioma," absolutely free of charge.
It contains a wealth of information and resources to help you better understand the condition, choose (and afford) appropriate treatment, and exercise your legal right to compensation.
Download Now