Sanford USD Medical Center
The Sanford USD Medical Center in Sioux Falls serves patients all across the Midwest. It's both the largest hospital in South Dakota and a teaching facility for the Sanford School of Medicine at the University of South Dakota. Consistently named a Top 100 hospital in the nation, this facility includes emergency air transport, neonatal and pediatric intensive care, transplant services and specialty centers in children's, heart, cancer, neuroscience, sports medicine and women's health. Equipped with 545 beds, 4,000 employees and a Level II Trauma Emergency Care center, Sanford Health is dedicated to meeting the needs of patients in Sioux Falls and beyond.
As an integrated health system with a main location in the Dakotas, Sanford Health is the largest, nonprofit health care system in the nation with branches in 126 communities in eight states. Sanford Health is also organizing international clinics in Ghana, Israel and Mexico. Sanford Health has 35 medical centers, 140 clinics and 1,360 doctors with expertise in 81 specialties. Moreover, Sanford Health has a staff of over 26, 000 health-related professionals, making this hospital the largest employer in both North and South Dakota.
In addition, this health system is growing even more, thanks to Denny Sanford's nearly $700 million in gifts. These monetary gifts have helped achieve several goals, including global children's clinics, multiple research centers and the objective of finding a cure for type 1 diabetes and breast cancer.
Cancer Treatments
Sanford Cancer and the Roger Maris Cancer Center help patients through the entire journey to treat this disease from screening and diagnosis to treatment and remission.
Sanford Cancer has a radiosurgery program with state-of-the-art equipment that includes advanced imaging technology, computer software and a linear accelerator machine. In addition to the most cutting edge tools, Sanford Cancer also employs experts who understand how to use these mechanisms to help heal cancer patients.
With neurosurgeons and radiation oncologists leading the way, the Sanford team consists of physicists, dosimetrists, radiation therapists and other specially trained cancer experts.
Clinical trials are an option that Sanford offers selected patients who qualify for these alternative medicines and approaches. Over 150 open clinical trials are available and more than 350 clinical studies are underway through Sanford. Patients who participate in these trials benefit from innovative treatments while also helping to enhance cancer care for future generations.
Sanford Cancer is also committed to providing breast health resources and support. The program's experts in breast health in addition to researchers and specialists, make breast care easy and accessible for patients. In addition, Sanford works to help each woman actively participate in maintaining breast health for her lifetime.
Mesothelioma is an uncommon cancer that strikes the lining of the lungs, chest cavity and abdomen. It is difficult to treat because by the time a diagnosis is reached, the disease has often progressed beyond the point where surgery or other methods would improve the cancer.
Sanford does offer diagnosis and treatment for patients who are struggling with this disease.
Search for other medical professionals or health care facilities that specializes on mesothelioma.
Source: http://www.sanfordhealth.org/Locations/1834119252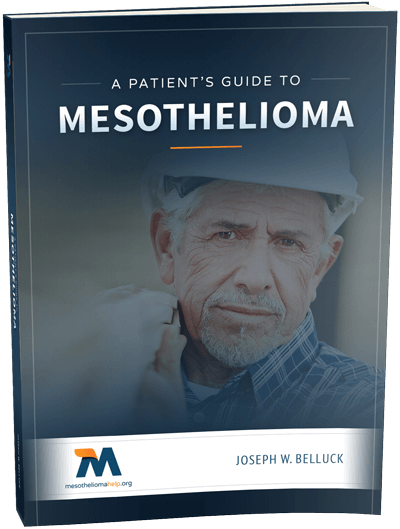 Free Mesothelioma Patient & Treatment Guide
We'd like to offer you our in-depth guide, "A Patient's Guide to Mesothelioma," absolutely free of charge.
It contains a wealth of information and resources to help you better understand the condition, choose (and afford) appropriate treatment, and exercise your legal right to compensation.
Download Now