The Hospital of Central Connecticut
The Hospital of Central Connecticut (HCC) is a community teaching medical facility with campuses in New Britain and Southington. It was created in 2006 when New Britain General and Bradley Memorial hospitals merged together.
As an affiliate of the University of Connecticut School of Medicine with more than 500 physicians employed at its two locations, HCC offers various inpatient and outpatient services in both general medicine and surgery from a broad range of specialties.
Cancer Treatments
HCC patients in need of cancer treatment get specialized care at the George Bray Cancer Center on the hospital's New Britain campus. This facility provides diagnostic procedures, chemotherapy, radiation, surgery and support services. In addition, patients can participate in clinical trials for alternative cancer therapies.
HCC's George Bray Cancer Center is recognized as a Teaching Hospital Cancer Center by the American College of Surgeons Committee on Cancer.
Mesothelioma is a rare cancer that is found in the layer of tissue covering various organs in the body. This disease can affect the tissue surrounding the lungs, the abdomen and also the testicles.
HCC patients who suffer with mesothelioma have a number of options. Our specialized staff offers the latest treatment techniques, including Heated Intraperitoneal Chemotherapy (HIPEC). This is a treatment designed for peritoneal-based metastatic disease, including mesothelioma, colon cancer and appendiceal cancer. Also, clinical research is currently being performed to collect crucial information on malignant pleural mesothelioma.
Mesothelioma specialists at the Hospital of Central Connecticut include Dr. Michael R. Grey, the Chief of the Department of Medicine.
We connect mesothelioma patients with the health care providers through a nationwide database of doctors and hospitals.
Source: http://thocc.org/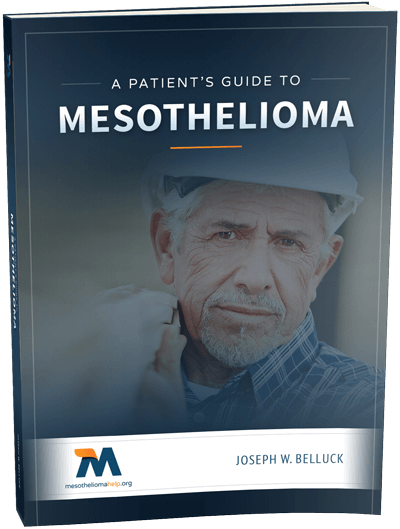 Free Mesothelioma Patient & Treatment Guide
We'd like to offer you our in-depth guide, "A Patient's Guide to Mesothelioma," absolutely free of charge.
It contains a wealth of information and resources to help you better understand the condition, choose (and afford) appropriate treatment, and exercise your legal right to compensation.
Download Now