Yale Cancer Center
Background
The Yale Cancer Center was founded in 1974; however, its illustrious achievements predate the establishment of a specific "Cancer Center." The Yale Cancer Center is a partnership between the Yale School of Medicine, the Smilow Cancer Hospital at Yale-New Haven, and Yale University. The Yale Cancer Center, along with Smilow Cancer Hospital, operates a network of eight Smilow Cancer Care Centers throughout Connecticut.
Prior to the Yale Cancer Center's establishment, Yale University has been the site of landmark developments in the study of cancer. Beginning in the early 20th-century, a Yale researcher developed the first method for growing tumor cells in flasks with nutrient media. This discovery allowed for the continual study of tumor cells, their biology, physical characteristics, and development. Twenty years later, in 1921, sarcomas were induced in animal studies, which allowed for the in vivo study of cancer and tumorigenesis. The largest milestone to date in the field of cancer research occurred when a Yale researcher administered the first cancer drug. Yale is known for being the institution that discovered and developed chemotherapy and cancer drugs. Additionally, Yale Cancer Center was the site of the first FDA-approved selective immunotherapy treatment, known as transimmunization.
The Yale Cancer Center's commitment to cutting edge research and patient-centered therapies continues to support its ranking and accolades in the US News and World Report as one of the top 25 best hospitals in the US and reaffirms its position as one of the foremost cancer treatment centers in the nation.
Cancer Treatments
The Yale Cancer Center is situated to provide the latest research developments for improved cancer treatment options. The integrated research environment provides collaboration of laboratory scientists and physicians within clinical, translational, and prevention research studies.
The Yale Cancer Center has extensive expertise in the multi-modal treatment of mesothelioma. Several specific, innovative treatments are being researched in addition to the comprehensive cancer treatments listed below. These include vaccine therapy, in vitro chemosensitivity testing, drug analysis, and combinational treatment approaches to cure cancer. In addition to Yale's illustrious history as a leader in chemotherapeutics, program specialties include: minimally invasive surgery, robotic surgery, stereotactic surgery, HALO ablation therapy, and a lung screening and nodule program to prevent and diagnose high risk patients.
Mesothelioma specialists at Smilow Cancer Hospital at Yale-New Haven include Dr. Scott Gettinger and Dr. Thomas James Lynch.  Dr. Gettinger is an Assistant Professor of Medicine at the Yale University School of Medicine Cancer Center, who has expertise in the treatment of malignant mesothelioma, mediastinal and wall tumors, thymoma, lung cancer, head cancer, neck cancer, and thyroid cancer.  Dr. Thomas James Lynch is an internist and medical oncologist who has expertise in mesothelioma and colon, esophagus, gastrointestinal, lung, stomach, thoracic, and thyroid cancers.  He is the Director of the Center for Thoracic Cancers at the Massachusetts General Hospital and Director of Yale Cancer Center & Physician-in-Chief at Smilow Cancer Hospital at Yale-New Haven.
Visit our Mesothelioma Doctors & Hospitals finder.
Source: https://www.yalecancercenter.org/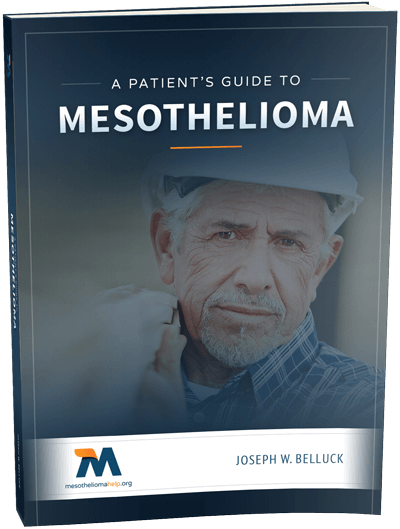 Free Mesothelioma Patient & Treatment Guide
We'd like to offer you our in-depth guide, "A Patient's Guide to Mesothelioma," absolutely free of charge.
It contains a wealth of information and resources to help you better understand the condition, choose (and afford) appropriate treatment, and exercise your legal right to compensation.
Download Now