Washington Cancer Institute
Background
The Washington Cancer Institute is a regional hospital that specializes in cancer care and is part of the MedStar healthcare network. The Washington Cancer Institute's commitment to innovative and patient-centered therapies continues to support its popularity. Over 79,000 outpatient visits and more than 2,000 inpatient admissions were made in the past year. The Washington Cancer Institute uses a comprehensive and community approach to prevent and treat cancer. This provides each patient with the resources and support necessary to cope with cancer. The US News and World Report lists the Washington Hospital Center and its affiliate Washington Cancer Institute as one of the best regional hospitals in the US.
Cancer Treatments

The Washington Cancer Institute is situated to provide the latest research developments for improved cancer treatment options. The integrated environment provides collaboration of cutting-edge laboratory research and technologies in oncology with physicians administering clinical trials and novel surgical and radiation therapy techniques.
With regard to mesothelioma, the Washington Cancer Institute offers several specific, innovative treatments that are being researched in addition to the comprehensive cancer treatments listed below. Washington Cancer Institute houses specialists in peritoneal mesothelioma, clear and noninvasive diagnosis, and specialty treatment procedures such as cytoreductive surgery, heat operative intraperitoneal chemotherapy, and hyperthermia treatments are offered in addition to the cancer treatments below.
The Washington Cancer Institute offers treatments that include radiation therapy, chemotherapy, and/or surgical oncology, with a commitment to multimodal, individualized treatment plans. Clinical trials, palliative care, state of the art diagnostics and imaging services, pathology, hormone therapy, biological therapy, complementary and alternative medicine, nutrition and physical therapy, and comprehensive and preventive care are all options in the Washington Cancer Institute's cancer treatment program.
Mesothelioma specialists at Washington Cancer Institute include Dr. Paul H. Sugarbaker, a gastrointestinal surgical oncologist, who is the Director of Surgical Oncology and the Director of the Peritoneal Surface Malignancy Program.  He is known as one of the foremost authorities in the nation in the treatment of peritoneal mesothelioma.  To treat peritoneal mesothelioma, Dr. Sugarbaker uses a combination of cytoreductive surgery with intlaryraperitoneal and systemic chemotherapy.
Visit our Mesothelioma Doctors & Hospitals finder.
Source: http://www.whcenter.org/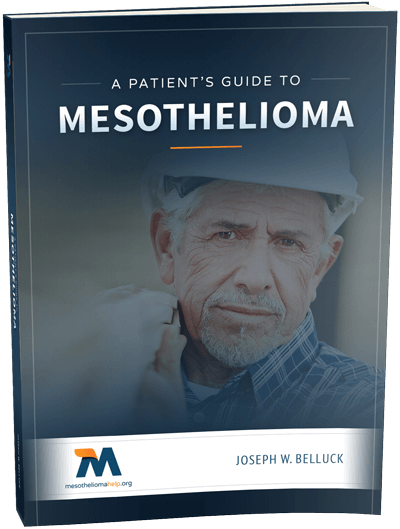 Free Mesothelioma Patient & Treatment Guide
We'd like to offer you our in-depth guide, "A Patient's Guide to Mesothelioma," absolutely free of charge.
It contains a wealth of information and resources to help you better understand the condition, choose (and afford) appropriate treatment, and exercise your legal right to compensation.
Download Now