The Vanderbilt Clinic
The Vanderbilt Clinic employs more than 1,200 physicians on staff, including 95 outpatient specialty practices located both on and off campus. Patients have access to a full range of diagnostic and treatment programs.
Patients who turn to Vanderbilt are exposed to a unique library of information about their conditions, diagnoses or genetic results. The Patient Informative Consult Service (PICS) provides each patient with a comprehensive information packet. This packet contains a summary of the condition, a bibliography of appropriate articles, and summaries with the full text of the most pertinent articles.
A copy of this packet is also provided to the patient's clinician so that everyone involved in the patient's care is aware of all of the information related to the diagnosis. Patients are urged to discuss their packets with their doctor and other healthcare professionals. The goal is to encourage patients to take an active role in their medical journeys.
Cancer Treatments
The Vanderbilt-Ingram Cancer Center is one of 41 National Cancer Institute-designated Comprehensive Cancer Centers in the nation. In addition, it is a member of the National Comprehensive Cancer Network, which is a nonprofit coalition of 21 centers that work together to improve the quality of cancer care.
Furthermore, the Center is designed to bring together clinical oncology programs with cancer-related research, education and outreach activities that include hundreds of doctors, scientists, nurses and other healthcare staff. Vanderbilt's cancer treatment center helps patients in Tennessee, Kentucky, across the Southeast and beyond.
Nobel laureates Stanley Cohen and Earl Sutherland helped build a foundation of excellence for Vanderbilt in terms of research. The legacy continues with a full commitment to collaboration and scientific teams of basic, translational and population-based research, cancer prevention and control, innovative and high-quality cancer treatment using the latest clinical trials, outreach, education, and public service.
Vanderbilt is committed to helping eliminate cancer death and suffering through research, patient-centered care, evidence-based prevention and community programs. This team approach is set up in order to accomplish successful patient care from a physical, emotional and psychological standpoint while also addressing the needs of cancer survivors after treatment.
Mesothelioma causes malignant cells to generate in the lining of the chest or the abdomen. Most people with this disease obtained it through working around asbestos.
Patients who live with mesothelioma can find skilled experts of this rare disease at the Vanderbilt-Ingram Cancer Center. An experienced team of medical oncologists, pulmonologists, radiation oncologists and surgical and thoracic surgeons can both diagnose and personalize treatments in order to help patients overcome this serious form of cancer.
Check out more Mesothelioma Doctors & Hospitals using our finder.
Source: http://www.mc.vanderbilt.edu/root/vumc.php?site=vmg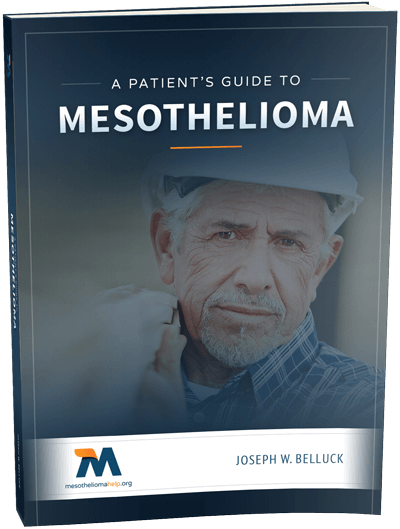 Free Mesothelioma Patient & Treatment Guide
We'd like to offer you our in-depth guide, "A Patient's Guide to Mesothelioma," absolutely free of charge.
It contains a wealth of information and resources to help you better understand the condition, choose (and afford) appropriate treatment, and exercise your legal right to compensation.
Download Now