University of Minnesota Medical Center
Background
The University of Minnesota Medical Center, a division of Fairview Health Services, is an academic medical center in partnership with the University of Minnesota Medical School. The Medical Center operates two campuses located on the east and west banks of the Mississippi River, in Minneapolis, and enjoys a long history of providing advanced care in a wide variety of specialities, including carrying out the world's first open-heart surgery, human bone marrow transplant, and pancreas transplant. The Medical Center includes some 1,700 licensed beds for all patient needs, plus additional beds devoted to skilled nursing and neonatal services.
For its part, Fairview Health Services operates the Medical Center as a critical component of its statewide network of hospitals, local and special clinics, and other medical service providers.
The University of Minnesota Medical Center was ranked among the nation's best in eleven specialties, including cancer care and pulmonology, by U.S. News & World Report in 2012. Among the Medical Center's premier specialty programs are organ transplantation, blood and marrow transplantation, cancer care, cardiovascular services, treatment of neurological conditions, pediatric programs offered at the University of Minnesota Amplatz Children's Hospital, and various surgical specialties.
As an academic medical center, the University of Minnesota Medical Center offers dedicated research and educational programs in support of its primary medical services. That allows the Medical Center to further its continuing goal of responding to the totality of patients' needs while providing access to medical technology and treatments that bring patients the practical benefits of the latest innovative medical research.
Cancer Treatments
The University of Minnesota Medical Center provides cancer treatment through University of Minnesota Physicians, a primary group practice associated with the Masonic Cancer Center at the University of Minnesota.
The Masonic Cancer Center was established in 1991 to promote a collaborative research effort in the fight against cancer. The effort focuses on the causes of cancer, and its prevention, detection, and treatment. In 1997, the Masonic Cancer Center became one of 41 institutions in the country designated by the National Cancer Institute as a Comprehensive Cancer Center.
With regard to lung cancer, University of Minnesota Physicians Cancer Care offers specialists in lung and chest-related cancer, including mesothelioma. In addition to traditional treatment methods, the Masonic Cancer Center offers ongoing clinical trials in support of its battle against lung cancers of all types.
Other available patient services for all cancer patients include state-of-the-art diagnostics, chemotherapy, genetic counseling, infusion therapy, oncology surgery, palliative and supportive care, radiation therapy, radiology and imaging. The cancer specialists at University of Minnesota Physicians Cancer Care emphasize a comprehensive treatment approach to ensure each patient receives the most effective, individualized care.
Find more Doctors & Hospitals that offer specific types of treatment or specialize in a particular type of mesothelioma.
Source: https://www.mhealth.org/locations/buildings/east-bank-hospital-ummc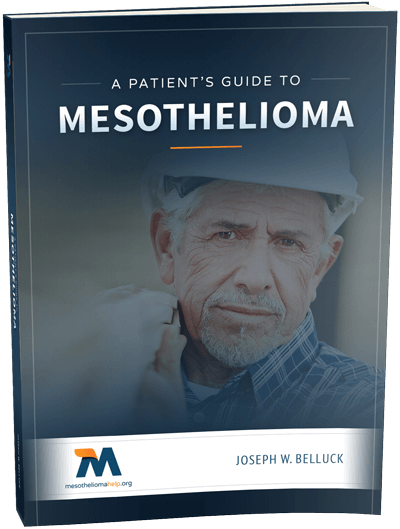 Free Mesothelioma Patient & Treatment Guide
We'd like to offer you our in-depth guide, "A Patient's Guide to Mesothelioma," absolutely free of charge.
It contains a wealth of information and resources to help you better understand the condition, choose (and afford) appropriate treatment, and exercise your legal right to compensation.
Download Now