Like America, Transitions in Care are Critical for Mesothelioma Patients
As the United States awaits the peaceful transfer of power from one administration to another, transitions are at the forefront of the news. We are all being reminded of what an important role that transitions play in life. Whether the transitions be personal or public, transitions are times of change. Transitions involve communication and education, they can be physical or emotional.
The importance of transitions in dealing with the medical system cannot be understated. Transitions of care have been studied extensively in the health care system and identified as an area that needs improvement.  
Different factors that can influence a successful transition of care are communication breakdown, patient education breakdown, and an accountability breakdown.
Being diagnosed with a serious illness or cancer like malignant mesothelioma can change the person's life immediately. 
A pleural mesothelioma patient that we recently visited was describing her journey with the disease. Her first symptom was a dry cough. The cough did not go away. Her family members urged her to go to her PCP and get the cough investigated. She did and was diagnosed with malignant mesothelioma within a few months. She was eligible for and had surgery.
Her journey has been full of transitions. As she spoke of her journey and what she had been through, one of the most challenging things for her was thinking of herself as being a patient with a serious cancer. She is an active person, had been on no medications, and the last thing she thought that her dry cough was from was a serious cancer.
As our patient continues on her journey with mesothelioma, her ability to deal with the disease and the change in the flow of her life are ongoing. As she adjusts to living with cancer and looks forward, one thing is certain: her life and her family's lives have been changed.
We hope as she transitions to her "new normal" – as we hope for our country – and continues to be supported in her physical and emotional journey.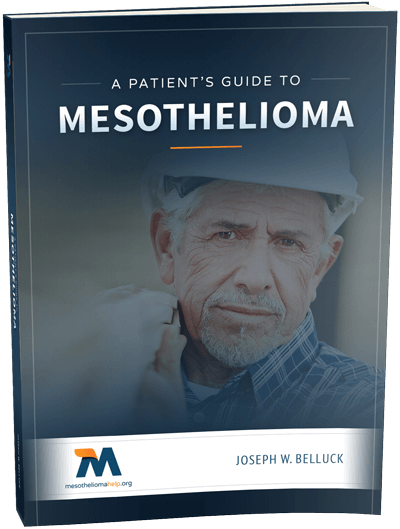 Free Mesothelioma Patient & Treatment Guide
We'd like to offer you our in-depth guide, "A Patient's Guide to Mesothelioma," absolutely free of charge.
It contains a wealth of information and resources to help you better understand the condition, choose (and afford) appropriate treatment, and exercise your legal right to compensation.
Download Now