Mesothelioma Patient Finds Therapy in Making Music
If you've read my previous posts, you know that my Dad plays in a bluegrass band called the Dunbar Boys. He had to take some time off from playing during his mesothelioma and treatment, but he is now back playing the guitar and singing with his friends.
Dad loves his band and everything about it – the friendship, being on stage, singing, meeting new people. These are some of his favorite things and being away from them for so long was tough. At the same time, getting back to doing what he loves was great motivation for him during his recovery. Music has been great therapy for so many, and I think it was for Dad, too, maybe just in a different way.
I know that Dad missed making music. During his chemotherapy, and even while going through the clinical trial, he would talk about wanting to play from time to time, but didn't feel comfortable going back just then. He wanted to make sure that when he made his return, he was ready. When that great return did come, it was at the Dunbar Community Fest, held in my hometown every year. We were doing a fundraiser for the Mesothelioma Applied Research Foundation during the festival and Dad would be playing for the first time back in public.
You have to understand that Dunbar is a very small town where everyone knows everyone. Dad, being a life-long resident, is recognized and loved by the whole community and everyone was so excited to see him healthy and back with the band. The newspaper did a story on him and then we received a call from a Pittsburgh news channel wanting to share his joy. All the exposure was kind of surreal, but Dad and the rest of the Dunbar Boys had a great time!
When he got on stage that Friday night, it was an emotional time for my family and friends who were present. They gave a wonderful performance and everyone was elated for Dad. Dad was happy, too.  He was beaming because he was able to get back to his music.
Dad is still playing every chance that he gets, and the Dunbar Boys are all finally back together again!
Know more about mesothelioma and how you can deal with it.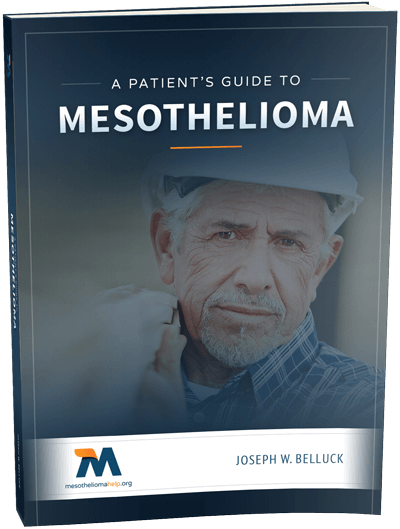 Free Mesothelioma Patient & Treatment Guide
We'd like to offer you our in-depth guide, "A Patient's Guide to Mesothelioma," absolutely free of charge.
It contains a wealth of information and resources to help you better understand the condition, choose (and afford) appropriate treatment, and exercise your legal right to compensation.
Download Now