Presiding Officer Enrolled in Experimental Treatment for Mesothelioma
The leader of the Suffolk County Legislature, William Lindsay, will begin next week an experimental treatment for mesothelioma overseen by the National Institutes of Health, according to Long Island Newsday.
Lindsay, a former electrician and official with the International Brotherhood of Electrical Workers, was diagnosed in 2012 with malignant pleural mesothelioma, a cancer caused by exposure to asbestos. The cancer diagnosis came soon after he had been elected to a seventh term as the legislature's presiding officer.
Lindsay worked as an electrician for 15 years and served for 23 years as a business agent and business manager of Local 25 of the IBEW. As an electrician, he had to scrape off the asbestos fireproofing from a beam before attaching electrical conduits to it, according to Long Island Politics. Electricians are among the occupations with a higher risk of occupational exposure to asbestos and higher rates of mesothelioma.
Lindsay has been receiving treatment at Mt. Sinai Hospital in Manhattan and Memorial Sloan-Kettering Cancer Center since undergoing surgery last May to remove a diseased lung. "We don't realize how lucky we are, being in the New York vicinity, to be near some of the greatest hospitals and physicians, probably in the world," Lindsay said, according to minutes of a Suffolk County Legislature meeting.
Lindsay is 67 years old. Many victims of mesothelioma are in their 60s and 70s when they are diagnosed with the disease. The symptoms of mesothelioma typically take 20 years to 50 years to appear after exposure. He will receive one week of treatment followed by a 21-day break, then another week of treatment.
More information about New York Mesothelioma.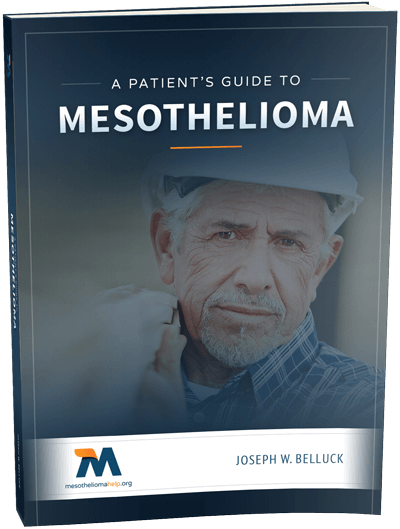 Free Mesothelioma Patient & Treatment Guide
We'd like to offer you our in-depth guide, "A Patient's Guide to Mesothelioma," absolutely free of charge.
It contains a wealth of information and resources to help you better understand the condition, choose (and afford) appropriate treatment, and exercise your legal right to compensation.
Download Now