Making Friends Amid the Heartbreak of Mesothelioma
When my father was diagnosed with pleural mesothelioma, I felt completely alone. Everyone in my family was doing their best, each in our own way, to process the news, and try to figure out what to do next. Immediately, we were granted a miracle and were contacted by a stranger who helped to point us in the right direction. That stranger is now our extended family. He and his family have become close friends of ours and we are so blessed that God placed them in our lives.
One by one, people began to come out of the woodwork, offering their support and telling me about their own experiences with this disease. Largely, thanks to the Mesothelioma Applied Research Foundation, I realized that we weren't alone. There were people who had dedicated their lives to helping others just like my Dad, and who were there for me as well.
Over the course of the last four years, I am honored to have become an active member of the mesothelioma community. I have formed friendships with men and women all around the world, our common bond being unfortunate and unwilling members of this club. These individuals inspire me in so many ways. I have learned from them, laughed and cried with them, and worked with them toward our common goal of finding a cure.
To all of my mesothelioma family, thank you for showing me how to carry myself with grace in the face of heartbreak, just like you all do. You motivate me to do more, and I am truly humbled by your constant love and support.
Know more about Mesothelioma and how you can deal with it.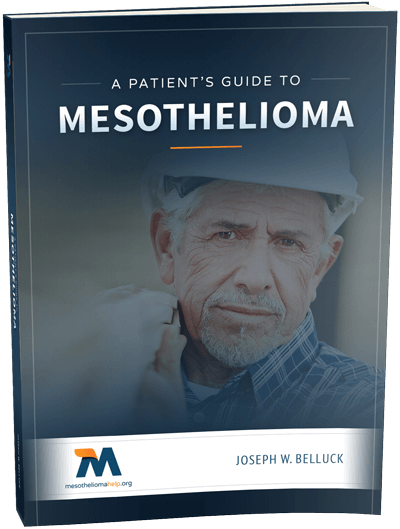 Free Mesothelioma Patient & Treatment Guide
We'd like to offer you our in-depth guide, "A Patient's Guide to Mesothelioma," absolutely free of charge.
It contains a wealth of information and resources to help you better understand the condition, choose (and afford) appropriate treatment, and exercise your legal right to compensation.
Download Now