miRNAs Could Be the Key to New, Effective Treatments
Finding a way to stop lung cancer and mesothelioma cells from dividing and  growing continues to confound scientists. While many treatments can kill off the cancer cells, there are always some rogue cells that escape death leading to metastasis. Now, researchers report they have discovered a new class of RNA molecules that fuel lung cancer, and targeting them could lead to new, effective treatments for the deadly cancers.
A team of researchers from Singapore report in a July 12 press release they have discovered a new class of microRNAs (miRNAs), called oncomiRs, hidden within cancer stem cells, that drive growth and metastasis of non-small cell lung cancer. The miRNAs, designated as miR-1246 and miR-1290, are "crucial drivers" of tumor growth and progression, the researchers reported.
microRNAs, or miRNAs, are tiny molecules found within cells that serve a function in primary biological processes such as organ development, fat metabolism, cell proliferation and death. When miRNAs function properly, a person remains healthy. However, "disregulation" of miRNAs can lead to diseases, including mesothelioma and other cancers.
The researchers targeted the cancer stem cells, calling them "the major culprits for relapse in lung cancer," with a new class of therapeutics known as locked nucleic acid (LNA). Using the LNAs they "successfully obliterated human lung tumours grown in mice models."
MicroRNAs play a large role in the regulation of gene expression and have the potential to serve as biomarkers because they exhibit properties identifiable with specific type of tumors. To that end, the researchers concluded, "these miRNAs [miR-1246 and miR-1290] are clinically useful as biomarkers for tracking disease progression and as therapeutic targets."
Malignant mesothelioma is a form of cancer that occurs in the thin layer of tissue that surrounds the lungs, abdomen and heart. Asbestos exposure is the only proven cause of mesothelioma. Treatment for the terminal cancer closely follows that of lung cancer. Any breakthrough that leads to a better understanding of the diagnosis, treatment and management of lung cancer brings hope to the mesothelioma community.
Up to 3,000 new cases of mesothelioma are diagnosed in the United States each year. Currently, there is no cure for the disease.
The authors of the study said that the "findings provide fresh insight into understanding therapy resistance in lung cancer and unveil new avenues to monitor and treat the disease more effectively."
"This will enable scientists and oncologists to improve patient stratification, and to develop therapeutic methods that are targeted, precise, and can reach tumours in the quickest time possible," said GIS Executive Director Prof Ng Huck Hui.
The team is now collaborating with pharmaceutical companies to develop a drug to be administered to humans.
Results of the study can be found in the June 21 issue of Nature Communications.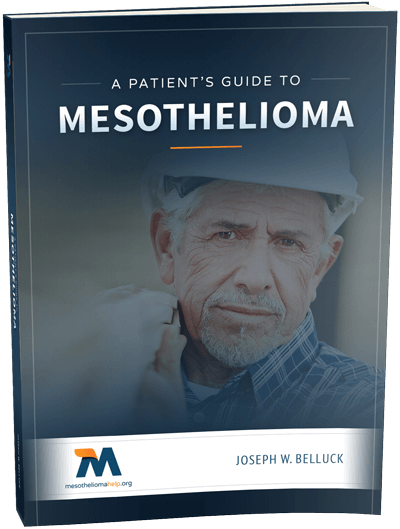 Free Mesothelioma Patient & Treatment Guide
We'd like to offer you our in-depth guide, "A Patient's Guide to Mesothelioma," absolutely free of charge.
It contains a wealth of information and resources to help you better understand the condition, choose (and afford) appropriate treatment, and exercise your legal right to compensation.
Download Now