An Act of Kindness Makes a Difference for a Mesothelioma Patient
In my experience, the old adage(888) 204-2920 rings true.  These past couple of years of being involved with fundraising and raising awareness for the Mesothelioma Applied Research Foundation and the mesothelioma community at large has been extremely rewarding to me.
Whatever the cause, doing something good for someone else makes you feel good. Volunteering at a fundraising event, helping to collect donations, running in a charity race, or attending a dinner to help a family in need are all things that make a difference. It takes a lot of people to make a fundraiser a success and any part that you are able to play is always appreciated. Remember to never underestimate the power of prayer!
My family and me have been helped in many ways by mesothelioma organizations and we are happy to be able to give back. Our hope is that our efforts will help someone else and that they will also want to "pay it forward", so to speak. One good deed can always lead to more. What a great feeling to know that you can help others while encouraging them to do the same! It is a great illustration of leading by example.
Those impacted in any way by mesothelioma may not be in a good position to help with raising awareness or fundraising at the moment. You should feel great about yourself in acting on their behalf and in honor or memory of those who have suffered from mesothelioma. In the Bible, Matthew 25:40, it says, "Truly I tell you, whatever you did for one of the least of these brothers and sisters of mine, you did for me." Offer up your work to God for the suffering! How rewarded you will be!
On behalf of all those in the mesothelioma community, I want to say thank you to all doctors, researchers, and volunteers, who work so tirelessly to help those around them. We will never be able to personally thank you individually, but be assured of our prayers and eternal gratitude. Keep on believing in a cure!
Know more about Mesothelioma and how you can deal with it.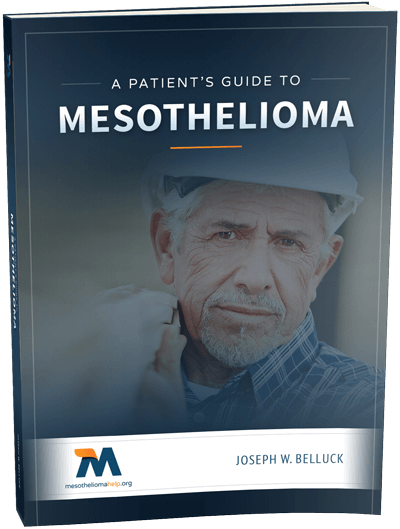 Free Mesothelioma Patient & Treatment Guide
We'd like to offer you our in-depth guide, "A Patient's Guide to Mesothelioma," absolutely free of charge.
It contains a wealth of information and resources to help you better understand the condition, choose (and afford) appropriate treatment, and exercise your legal right to compensation.
Download Now