Drinking Cola to Increase Anti-Cancer Drug Absorption for Mesothelioma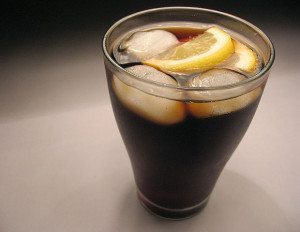 Oncologists know that a mesothelioma patient's survival can be greatly increased by selecting a therapy that targets a specific genetic mutation, or biomarker, in the patient's tumor. Patients with mutations of the epidermal growth factor receptor protein are often treated with the anti-cancer drug erlotinib (Tarceva). However, often times the cancer fights back hard and survives despite the demonstrated effectiveness of the therapy. Now, researchers report that lung cancer patients who drink a cola may improve the absorption of the drug.
According to a study from the Netherlands, the correct balance of pH in the stomach can make a difference in the absorption of erlotinib. But, for patients with gastroesophageal reflux disease or who take corticosteroids and nonsteroidal anti-inflammatory drugs and are given proton pump inhibitors (PPI), like esomeprazole, that balance can be disrupted. The pH level increases with esomeprazole, but when cola was consumed the acidic level helped bring the pH back down to a level where erlotinib was effectively absorbed.
In a study of patients with non–small-cell lung cancer who were given erlotinib and a PPI the mean absorption increased by 39 percent in patients who drank cola. Patients who were not receiving PPIs but still drank a cola did not see a difference.
The researchers concluded, "Cola intake led to a clinically relevant and statistically significant increase in the bioavailability of erlotinib during esomeprazole treatment."
Erlotinib, an EGFR tyrosine kinase inhibitor (TKI), works by blocking the activity of the EGFR tyrosine kinase enzyme, preventing the growth of new blood vessels that tumors need to grow, and, potentially, killing cancer cells.
Mesothelioma and lung cancer treatments are often similar. In addition to erlotinib, other kinase inhibitors used to treat mesothelioma and lung cancer include gefitinib and dasatinib. The researchers believe the results of this study will translate to these other TKI's as well. Additional research needs to be conducted for confirmation.
Kinases function as drivers for numerous types of cancer, including mesothelioma. To combat this, kinase inhibitors are one of the primary treatment methods for mesothelioma. The drugs attack the proteins in an effort to prevent cell division and to kill the cancerous cells.
"These findings can be used to optimize the management of drug-drug interactions between PPIs and erlotinib," note the authors.
Nearly 3,000 Americans are diagnosed with the incurable cancer, mesothelioma, each year. While recent advances in treatment for mesothelioma patients have improved survival for some patients, continued research is critically important to ensure existing treatments become even more effective. Each breakthrough or promising result from a study increases hope that mesothelioma patients can live longer, higher quality lives with the disease.
The study was published in the Feb. 5 issue of Journal of Clinical Oncology.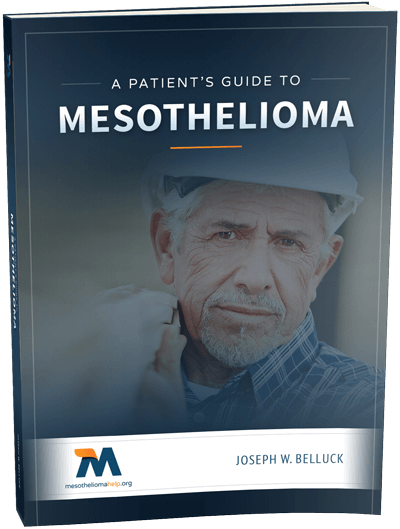 Free Mesothelioma Patient & Treatment Guide
We'd like to offer you our in-depth guide, "A Patient's Guide to Mesothelioma," absolutely free of charge.
It contains a wealth of information and resources to help you better understand the condition, choose (and afford) appropriate treatment, and exercise your legal right to compensation.
Download Now