Mesothelioma Nurse Thanks U.S. Veterans For Their Service
Veterans Day, November 11, 2017, is now in the books. This was the 64th time we have taken the day to honor U.S. Veterans who served  our country. Some honored our veterans with memorial services and parades. Businesses and restaurants offered free meals, movies, or other services to show thanks. Countless Americans took the time to say thank you to the people they know for their service.
What many people don't know is that of the 3,000 Americans who are diagnosed each year with mesothelioma, an asbestos-caused cancer, approximately 33% of them are veterans. Many were exposed to asbestos while serving our country. It can take decades after exposure to asbestos for mesothelioma to develop.
As a country, we owe a debt of gratitude to these fellow citizens who answered the call. We need to reach out to these men and women and listen to their stories. For some, the experience of war and the trauma they experienced was compounded by illnesses developed years later.
How can we help? Listen. The art of listening can be challenging for a lot of people. Active listening involves listening and responding in a way that improves understanding. Day to day we are all busy and we only half listen, distracted, while waiting for our turn to talk. A true listener takes the time to listen and then repeats what he thinks the other person said in their own words. The speaker then is able to understand that they have been heard.
In addition to "thank-you for your service," maybe this year we could follow up with, "how about a cup of coffee, would like to hear about your service experience, if you would like to talk about it."
Thank-you to all who have served, and the families that have supported them and sacrificed for all of us.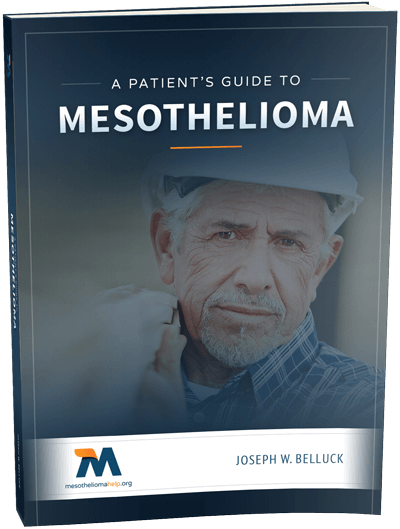 Free Mesothelioma Patient & Treatment Guide
We'd like to offer you our in-depth guide, "A Patient's Guide to Mesothelioma," absolutely free of charge.
It contains a wealth of information and resources to help you better understand the condition, choose (and afford) appropriate treatment, and exercise your legal right to compensation.
Download Now