Mesothelioma Nurse Honors American Veterans
November 11 is the day that Americans set aside for honoring our veterans. Today, less than one percent of the people in the United States serve in the military. Mesothelioma makes up less than one percent of all cancers, yet, approximately 33% of all U.S. mesothelioma victims are veterans. Using the often cited number of between 2,500 and 3,000 newly diagnosed mesothelioma cases per year, it would follow that between 750 and 1,000 of those patients are veterans who served our country.
Veterans, like mesothelioma victims, come from all socio-economic backgrounds, faiths, and walks of life. Over the years, it has always been an honor for me to care for our veterans and families that develop mesothelioma. After sacrificing for our country, decades before, they are then afflicted with mesothelioma.
In recent years, improvements have been made in the U.S. Department of Veterans Affairs system for caring for mesothelioma veterans whose diagnosis is service related. Claims are now fast-tracked, and the VA acknowledges that the condition is service-connected. Reach out and educate a veteran who is also diagnosed with mesothelioma about the possibility of benefits.
Don't let today go by without remembering a veteran.  This year, more so than in years past, there seems to be more public attention to honoring our veterans. Whether it is displaying a green light, or giving veterans free oil changes, it is a day to honor, and thank those few among us who continue to keep us safe by serving our country.
We would like to thank all our veterans, those currently serving in our military, and those attending our service academies. To choose to serve our country, when so many other avenues are open for young adults, is a source of inspiration for all of us.
If you have questions about your mesothelioma treatment or any aspect of your mesothelioma care, please email me at [email protected].
Know more about Mesothelioma and how you can deal with it.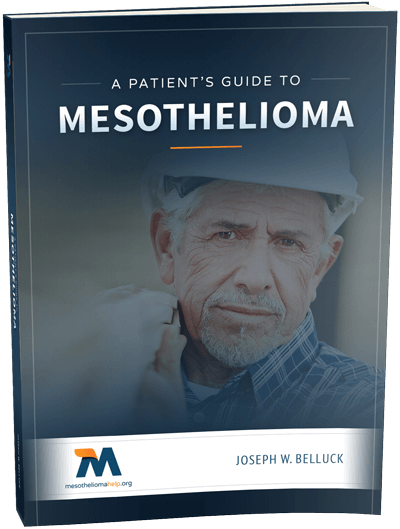 Free Mesothelioma Patient & Treatment Guide
We'd like to offer you our in-depth guide, "A Patient's Guide to Mesothelioma," absolutely free of charge.
It contains a wealth of information and resources to help you better understand the condition, choose (and afford) appropriate treatment, and exercise your legal right to compensation.
Download Now