Take the Time to Honor All Veterans
Today, our nation honors those who served our country.
November 11 is once again declared the Veterans Day holiday through a proclamation by the President of the United States.
"On Veterans Day, we reflect on the immeasurable burdens borne by so few in the name of so many, and we rededicate ourselves to supporting those who have worn America's uniform and the families who stand alongside them.
On Veterans Day, and every day, let us show them the extraordinary gratitude they so rightly deserve, and let us recommit to pledging our full support for them in all they do."
Unfortunately, to many of our veterans, the day signifies another day of fighting a debilitating injury or illness suffered during their service in the military. According to the latest U.S. Census Bureau data, there were 19.6 million military veterans in the U.S. in 2013. Of those, about 3.6 million now suffer from some form of disability.  A small number of these veterans are suffering from mesothelioma or asbestosis, caused by years of exposure to asbestos during their military service.
Many veterans may be unaware that their time in the military may increase their risk of developing respiratory disease related to asbestos exposure. Inhaling microscopic asbestos fibers can lead to serious disease including asbestosis, a chronic scarring of the lungs; lung cancer and mesothelioma, a cancer of the lining of the lungs.
Approximately 3,000 Americans are diagnosed with mesothelioma each year. Statistics show that military veterans account for over one-third of those cases. Asbestos was used as insulation in military buildings and ships. It was also used as an insulator around heat and cooling systems, in Navy vessels and in the gaskets placed inside airplane engines and large machinery.
Take some time out of your day to visit a veteran and thank them for their service. You can also attend a parade or service to honor our veterans. Veteran's Day celebrations are held throughout the U.S. To find a celebration near you visit the U.S. Department of Veterans Affairs website.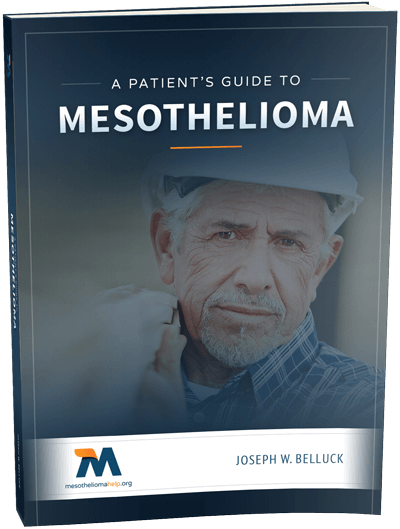 Free Mesothelioma Patient & Treatment Guide
We'd like to offer you our in-depth guide, "A Patient's Guide to Mesothelioma," absolutely free of charge.
It contains a wealth of information and resources to help you better understand the condition, choose (and afford) appropriate treatment, and exercise your legal right to compensation.
Download Now