Mesothelioma Warrior with Her Last Goodbye
Mesothelioma is a cruel cancer. As long as asbestos is still among the everyday items we use or pass, it will keep taking family members to the grave.
Yes, this is a harsh statement, but nevertheless it is true. Until you hear of a family member being struck down with Mesothelioma did you take notice of the warnings of asbestos? Did you listen to the broadcasts made by law firms, perhaps touting for business, but ultimately telling you this stuff is dangerous?
Many people use the statement that Mesothelioma is a rare cancer. What is rare about a disease that takes more than 3,000 people a year? What is rare is the fact that not more than one or two cases per year may appear at the same doctor's clinic or hospital, but that doesn't make it rare as a killer.
Because Mesothelioma has been thrown on the backburner for people who undergo the journey of trying to survive, most sufferers now turn to support networks where others understand the terrible way this cancer can act.
You can have a CT scan in June saying your disease is Inactive and Stable, two weeks later that same cancer could have reignited itself and grown over 1 cm around the lung. On the other hand you could be told you will die in less than 6 months, but this same cancer may decide to stay stable for that period of time. The only person who can really say what is happening, once the mesothelioma has come to life, is the patient. They feel the growth of this terrible disease; they understand that when their breathing is becoming laboured the mesothelioma is growing. But diagnosing time is something none of us can do.
Mesothelioma isn't like any other cancer – it is sly and quiet as it invades the lung, abdomen, pericardium or even testicles. Unbeknownst to many it has sat quietly in their organs waiting for the day it would breathe itself and set off on a journey of destruction throughout your body.
The mesothelioma community is shocked on a daily basis because someone who was fit and well two months ago is now fighting for their lives in a hospital room. No one has a chance to work out the final goodbyes because it can and does take you so fast.
We have discussed on these insights about Near End of Life Wishes, but would we want to say Goodbye too early to our loved ones when we could just be fighting a quick chest infection and thinking the worst.
A late friend has given me a good idea, hard at explaining his own feelings he spent hours looking for the perfect cards with the right words. He left these for his devoted wife for when he died, he knew that this would be his goodbye without actually having to say those words or be prepared to do so when he was fighting for his last breath.
I would hate to think I am lying on my death bed and not saying the correct words to ease my loves heart, likewise I doubt he would forgive himself if he left me without saying I Love You. But just in case I go when he is asleep I hope he will find a nice stack of cards written with the words I was not able to express with those last breaths I took.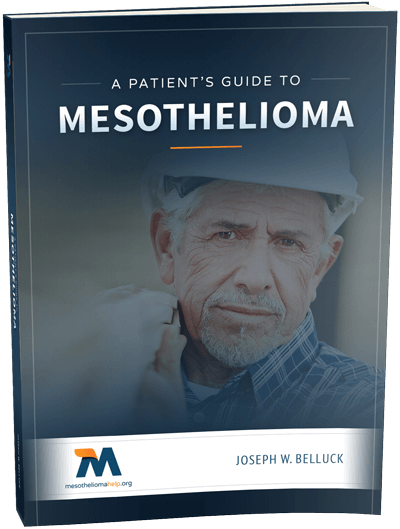 Free Mesothelioma Patient & Treatment Guide
We'd like to offer you our in-depth guide, "A Patient's Guide to Mesothelioma," absolutely free of charge.
It contains a wealth of information and resources to help you better understand the condition, choose (and afford) appropriate treatment, and exercise your legal right to compensation.
Download Now