Moonshot Initiative Beneficial to Mesothelioma Patients
In January 2016, President Obama announced the Moonshot Initiative to speed the development of cancer drugs and treatments to make cancer a chronic disease. He placed Vice-President Joe Biden, whose son died of brain cancer in 2015, in charge of the program.
As part of how to turn the initiative into reality, Vice-President Biden gave a speech on September 16th at Rice University in Houston.  One of the highlights of his speech was to make clinical trials information more available.
Clinical trials are listed on www.clinicaltrials.gov. Changes to make the information on the web site more user friendly have been proposed and are being initiated. Another proposed change is to require investigators to publish summaries about their trials, whether they proved successful or not. This should go a long way towards helping mesothelioma patients who are often told to consider enrolling in clinical trials. However, the process can be overwhelming at a time that is already overwhelming.
The Moonshot Initiative not only calls for additional funds for cancer research, it includes initiatives for providing greater openness and collaboration among scientists. The speech was given at Rice University in Houston in collaboration with M.D. Anderson Cancer Center, one of the world's leaders in cancer research.
The Moonshot Initiative is coming at an exciting time in cancer research. We pray that it will be as successful as the original moonshot over 50 years ago.  As the Moonshot Initiative unfolds we will continue to update you.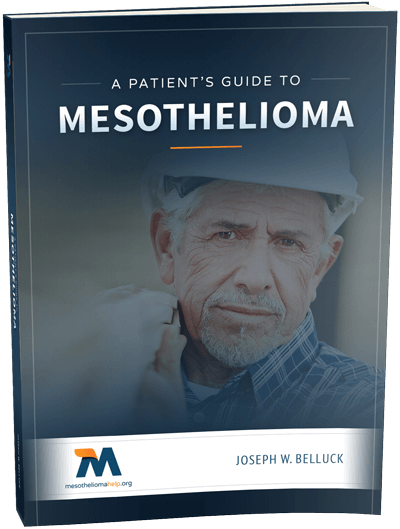 Free Mesothelioma Patient & Treatment Guide
We'd like to offer you our in-depth guide, "A Patient's Guide to Mesothelioma," absolutely free of charge.
It contains a wealth of information and resources to help you better understand the condition, choose (and afford) appropriate treatment, and exercise your legal right to compensation.
Download Now