Nobody Should Have to Lose Her Father to Mesothelioma
Losing a loved one hurts in any case, no matter the cause. I have found that losing my Dad to mesothelioma was a particularly tough pill to swallow. Losing him would have been the toughest pain in my life, no matter what. The fact that it was to mesothelioma made it even worse for me; being such a rare disease, it is often overlooked and forgotten about. The general population, for the most part, knows nothing about it other than the commercials that you see on television. With mesothelioma, Dad didn't have a choice. It was there, and there was nothing he could have done about it.
Many people who are diagnosed with mesothelioma contracted the disease from serving in the military or at work, trying their best to provide for their families. Thinking that these individuals were essentially punished for that is inexcusable to me. These men and women served their country, helped others, and made a life for their families. Then, later in their lives, they come to find that their pure, good intentions have made them ill.
Other people might have gotten sick from working on a vehicle, helping a friend with home renovations, or just being in the wrong place at the wrong time. No matter what the situation, the tragic results of the use of asbestos is too much to ignore.
When I think about how Dad and others in the mesothelioma community have and continue to suffer, both physically and emotionally, it truly angers me. I wish that the dangers of asbestos would have been, and would now be, publicly known. It should be banned and outlawed throughout the world. Why expose people to this terrible material when we know better at this point? It is truly difficult for me to wrap my head around it.
Asbestos and the resulting cancer of mesothelioma have hurt enough people. Let's work together to end this vicious cycle so that no one else has to go through the pain of this disease.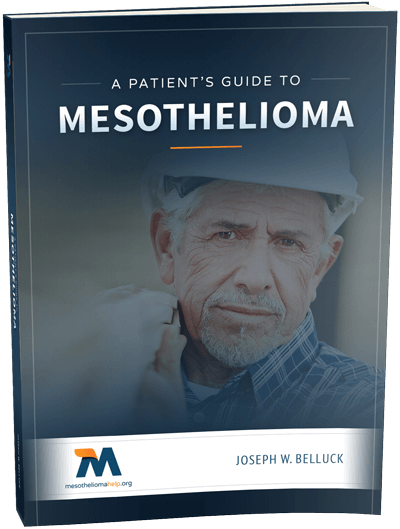 Free Mesothelioma Patient & Treatment Guide
We'd like to offer you our in-depth guide, "A Patient's Guide to Mesothelioma," absolutely free of charge.
It contains a wealth of information and resources to help you better understand the condition, choose (and afford) appropriate treatment, and exercise your legal right to compensation.
Download Now