"Powerful" Pain Reliever On the Horizon for Mesothelioma Patients
Mesothelioma patients often suffer from unbearable pain from which they rarely get a break. Whether it is pain from the tumors or treatment, patients report it is this pain that most impacts their quality of life. Now, researchers report they have found a "powerful" pain reliever that could change the lives of the millions of Americans suffering from chronic pain.
Read about a clinical trial being conducted to assess whether radiation therapy can be an effective form of pain relief for mesothelioma patients.
https://clinicaltrials.gov/ct2/show/NCT01991938
A team of researchers at the University of Texas at Austin made it their mission to find an effective pain reliever that is safe, effective and non-addictive. With opioid addiction a national crisis, the chemists, led by Stephen F. Martin, Professor, Department of Chemistry at UT, turned to the experimental drug UKH-1114. In a study of mice with nerve damage, the team discovered that one small dose lasted for days as compared to hours like other non-opioid drugs, according to an Aug. 16 press release announcing the findings.
http://www.prweb.com/recentnews
When compared to the widely-used drug gabapentin, an alternative to opioids, often prescribed for neuropathic (nerve) pain from chemotherapy, shingles and diabetes, UKH-1114 required just one-sixth the dose for the same relief and did not cause any cognitive impairment. The drug binds directly to receptors in the central nervous system called the sigma 2 receptor.
Sigma-2 receptors not only affect motor function and emotional response, they may also affect cell proliferation and immune response.
"This opens the door to having a new treatment for neuropathic pain that is not an opioid," said Martin. "And that has huge implications."
MesotheliomaHelp has reported numerous times on neuropathy from the chemotherapy that is given to nearly all mesothelioma patients. Patients trying to manage the well-known side effects of nausea and fatigue, are often caught off guard by the unforeseen pain of chemo-induced neuropathy. Chemotherapy can cause nerve damage, leading to shooting pain, burning, tingling, numbness, problems with balance and grasping things, as well as cold or heat sensitivity. Neuropathy can also result from radiation and surgery, or from the tumor itself.
According to the National Institutes of Health, nearly one-third of all cancer patients who receive chemotherapy will be affected by chemotherapy-induced peripheral neuropathy, and it is a leading reason why people with cancer stop chemotherapy early.
The researchers are still trying to get a grasp on how the sigma 2 receptor relieves pain, and they report that there is still more work to "demonstrate safety, efficacy and oral bioavailability" of UKH-1114 before taking it to market. But the team is "excited by the compelling results" from their research.
"We started out just working on fundamental chemistry in the lab," said co-lead James Sahn, a research scientist in the Department of Chemistry. "But now we see the possibility that our discoveries could improve the quality of people's lives. That is very satisfying."
Read more about the study in the June 23, 2017, issue of ACS Chemical Neuroscience.
http://pubs.acs.org/doi/abs/10.1021/acschemneuro.7b00200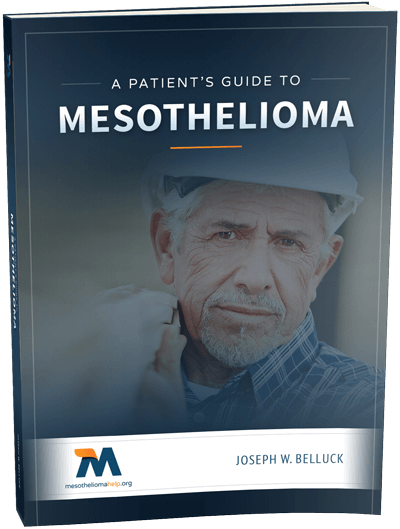 Free Mesothelioma Patient & Treatment Guide
We'd like to offer you our in-depth guide, "A Patient's Guide to Mesothelioma," absolutely free of charge.
It contains a wealth of information and resources to help you better understand the condition, choose (and afford) appropriate treatment, and exercise your legal right to compensation.
Download Now