The Promise of Heaven is Comforting
Twice a year, a local community in the mountains near my parents' home hosts a wonderful event. There are craft vendors, activities, and perhaps the highlight (for us, anyway) is an all you can eat pancake dinner. It goes from morning to night… need I say more! We always enjoy taking the trip there, catching up with friends, and of course, eating until we are stuffed!
Last April, about a month before Dad's radiation treatments were to begin in New York City, we sent Mom off to work and Dad, my husband Mike, and I were pancake bound! We took our time enjoying the beautiful early spring weather and each other's company. On the way home, we stopped at several scenic overlooks and admired the natural beauty. It was at that point when Dad said something I would never forget.
Looking out at the mountains, Dad said, "I can't wait to get to Heaven so I can fly around over all this." I didn't for one second get upset by his statement. He wasn't talking about anything he felt was imminent. He was talking about the promise of Heaven that is given to each and every one of us. This promise will get you through every struggle, it will be with you through every moment of laughter, and will follow you through every turn, good or bad.
We stopped to take some pictures at that spot, laughing together the whole time. It was a very special day for the three of us. Just being together and having that time is a memory that I will always hold close to my heart. Earlier that day, Dad had baked some bread. When we got home that night, we even made pumpkin pies, something that Dad had been wanting to try for some time. It was just one of those days that you know will stick with you.
Losing Dad was heartbreaking and I miss him every single day. Even when I'm feeling at my loneliest without him, I remember the promise of Heaven. Dad, I hope that you're up there flying over the mountains, watching all of us from up above.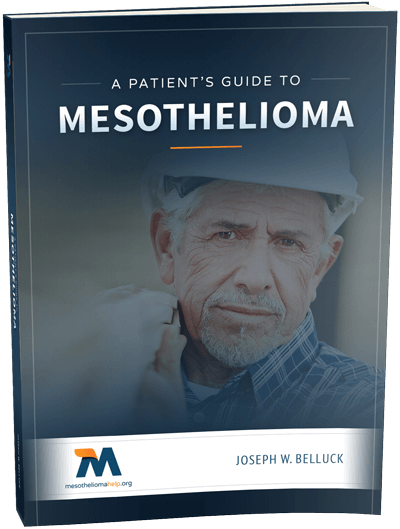 Free Mesothelioma Patient & Treatment Guide
We'd like to offer you our in-depth guide, "A Patient's Guide to Mesothelioma," absolutely free of charge.
It contains a wealth of information and resources to help you better understand the condition, choose (and afford) appropriate treatment, and exercise your legal right to compensation.
Download Now