Protein Identified As Target to Halt Spread of Mesothelioma and Other Cancers
Time and again mesothelioma patients discover that while their cancer treatment initially appeared effective, cancer cells slipped away and spread to other areas of their body. It is this metastasis that eludes scientists. Now, researchers report they have identified a protein they can target that will prevent the spread of cancer cells.
The LTBP3 protein, known to fuel blood vessel growth, in effect, spurs cancer cells to spread beyond the initial tumor site by traveling in these new "highways" through the body, according to a Feb. 16 press release from the Scripps Research Institute. Patients who had lower levels of this protein had a better prognosis, leading the researchers to focus on finding a way to target LTBP3.
The research team looked more closely at LTBP3 and TGFβ, a molecule that has been linked to both growth and suppression of cancer.  They knew the two "partner" to regulate TGFβ, but they wanted to find if the two worked in concert to spread cancer. However, because TGFβ is both good and bad, they had to find a way to suppress the molecule's harmful effects, without interfering with the benefits for slowing cancer growth.
Using chick embryo and mouse models, they suppressed LTBP3 and discovered that without it, primary tumor cells could not metastasize efficiently. This indicated that LTBP3 is involved very early in the metastasis process. The team concluded "LTBP3 levels can indicate better overall survival" in some cancer patients.
The team reports that LTBP3 is a good "upstream" drug target for early stage tumors without affecting the role of TGFβ. Their next step is to determine how LTBP3 and TGFβ partner in the induction of new blood vessels deep within a tumor.
Finding a way to halt the spread of deadly cancer cells is critical for improving survival in mesothelioma patients. In fact, according to the American Cancer Society, "With upwards of 90% of all cancer suffering and death associated with metastasis, it is the single most significant challenge to management of the disease."
Nearly 3,000 Americans are diagnosed with mesothelioma each year. Finding an effective  way to stop the cancer from spreading, as opposed to treating the cancer after it has spread, brings hope to the mesothelioma community.
Find out more about the Scripps study in the January 19 issue of Oncogene.
Sources:
January 19 issue of Oncogene
https://www.nature.com/articles/s41388-017-0075-1

Scripps Research Institute
https://www.scripps.edu/newsandviews/e_20180216/deryugina.html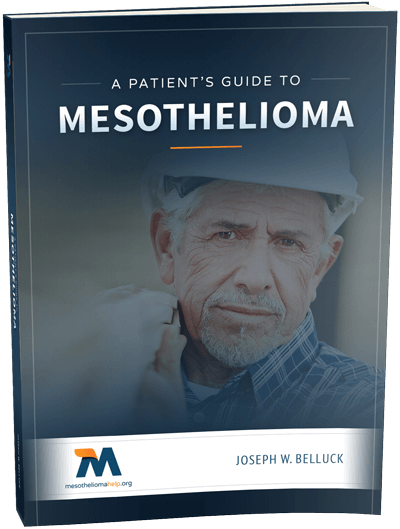 Free Mesothelioma Patient & Treatment Guide
We'd like to offer you our in-depth guide, "A Patient's Guide to Mesothelioma," absolutely free of charge.
It contains a wealth of information and resources to help you better understand the condition, choose (and afford) appropriate treatment, and exercise your legal right to compensation.
Download Now