Researchers Identify Proteins to Target to Increase Sensitivity of Mesothelioma and Lung Cancer Treatments
As MesotheliomaHelp has reported countless times before, researchers focus much of their time on biomarkers in mesothelioma and lung cancer patients to help increase the effectiveness of treatment. By targeting the unique characteristics of a patient's cancer the researchers aim to increase survival. Now, researchers believe ALK, a key gene often targeted with anti-cancer drugs, can be more effective when other proteins are also targeted.
Everyone has the abnormal anaplastic lymphoma kinase (ALK) gene in their cells, but when a part of it breaks off and reattaches in the wrong way, it becomes an abnormal ALK gene leading to out of control cell growth and ALK-positive lung cancer. By blocking the action of the abnormal ALK gene, crizotinib (Xalkori), an ALK-inhibitor, may shrink or slow the growth of tumors, according to Pfizer, the makers or Xalkori. However, some tumors do not respond to the drug or develop resistance to it.
Researchers from Moffitt Cancer Center focused on increasing the sensitivity of lung cancer tumors to ALK inhibitors. The team turned to proteomics to allow a large scale review of proteins so they could "identify potential drug targets that could boost ALK inhibitors and improve patient outcomes", according to an Oct. 19 article in Medical News Today.
http://www.medicalnewstoday.com/releases/313580.php
They found a host of proteins, 64 of them, could be used to increase sensitivity to crizotinib, and nine of them could do the same for alectinib, another ALK-inhibitor. They eventually narrowed the list down to two "adaptor proteins FRS2 and CC2D1A" that can increase the sensitivity of lung cancers to ALK inhibitors.
"Knocking down either of these two proteins, the scaffolding proteins FRS2 and CC2D1A, sensitized cell lines to the ALK inhibitors crizotinib and alectinib," wrote the researchers. "Thus, a clinical strategy that inhibits FRS2 or CC2D1A might enhance the efficacy of ALK inhibitors in some patients."
Crizotinib, or Xalkori from Pfizer, is intended for the treatment of metastatic non-small cell lung cancers (NSCLC) in patients who express the abnormal anaplastic lymphoma kinase (ALK) gene. Approximately 3%-5% of people with NSCLC may test positive for the ALK fusion gene. There is a potential that the marker is also present in certain pleural mesothelioma cases making it a target for treatment.
Pleural mesothelioma is a rare form of lung cancer that invades the outer lining of the lungs called the mesothelium. The only known cause of mesothelioma is through inhalation or ingestion of airborne asbestos fibers. Both NSCLC and mesothelioma are aggressive cancers following equally aggressive, and similar, treatment protocols.
"Collectively, our data set provides a resource that enhances our understanding of signaling and drug resistance networks consequent to ALK fusions and identifies potential targets to improve the efficacy of ALK inhibitors in patients," concluded the researchers.
Even if essays must be significant and specific, discover ways to filtering system the knowledge and choose only beneficial matters.
There is a temptation to include each individual feature of your personal analyze to bring about the essay all-natural and complete. However, your objective can be to narrow the topic, provide that you can to research and plan facts dissertation writing service you can afford, and select only the most essential points to turn out to be your tips.
http://10writers.com/dissertation
For the full study see the Oct. 18 issue of Science Signaling.
http://stke.sciencemag.org/content/9/450/rs12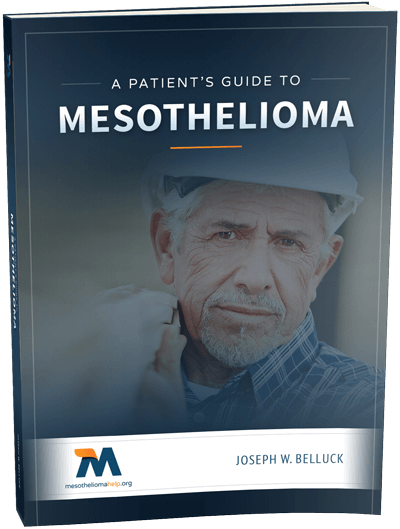 Free Mesothelioma Patient & Treatment Guide
We'd like to offer you our in-depth guide, "A Patient's Guide to Mesothelioma," absolutely free of charge.
It contains a wealth of information and resources to help you better understand the condition, choose (and afford) appropriate treatment, and exercise your legal right to compensation.
Download Now