There is No Good Time for Mesothelioma
John Lennon is quoted as saying, "Life is what happens while you are busy making other plans." No matter how precisely you have things planned out in your mind, God's plan takes over. Perhaps the quote, "If you want to make God laugh, tell him your plans" is more fitting here. I guess that in reality, you have to let go of any control you think you might have and look at the life around you happening right now.
No matter what, there is no "good time" to get mesothelioma. It doesn't matter what's happening in your life at the moment, everything changes so that you can take care of yourself or your loved one. Vacations are cancelled, work schedules shift, plans with friends are the last thing on your mind. It has to be that way because health priorities take over.
Oftentimes, when someone is faced with adversity of any kind, they wonder "why now?" The answer to this question will always elude us. We have no way of knowing why things happen the way that they do. We just have to do our best to accept the challenges ahead of us and realize what is really important in life.
During my father's fight with mesothelioma, he always told us not to change our plans and to have fun doing whatever would make us happiest. The truth is, the thing that we were the happiest doing was spending time with him. No matter if that meant going out and doing things when he was feeling his best, or taking care of him at his worst, being together was so special to us that it didn't matter. There was no place we would have rather been than by his side.
Try not to get discouraged if you're having trouble juggling personal obligations and interests with taking care of your loved one. Pray about it and it will all come together. Also, if you're the patient, remember that your family loves you and only wants the best for you. They want to be there for you anyway that they can.
Life is a balancing act; luckily, we don't have to go through it alone. God bless you.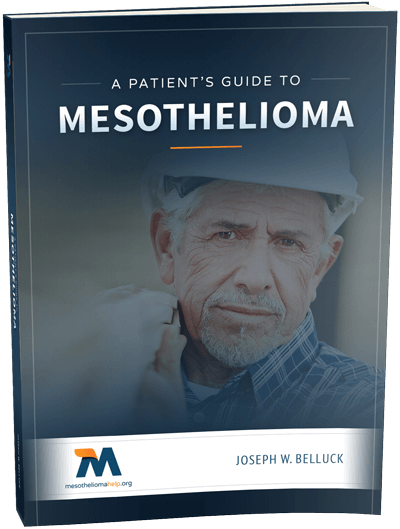 Free Mesothelioma Patient & Treatment Guide
We'd like to offer you our in-depth guide, "A Patient's Guide to Mesothelioma," absolutely free of charge.
It contains a wealth of information and resources to help you better understand the condition, choose (and afford) appropriate treatment, and exercise your legal right to compensation.
Download Now