Mesothelioma Patients Need Time and a Listening Ear
My last blog was about a mesothelioma patient having a slow recovery and questioning if having treatment was a mistake. She had a course that was riddled with complications and it was hard for her to see any end in sight. When I saw her, she was clearly not feeling well and was discouraged. I am happy to report now that with some medication adjustments and time she has turned the corner. She is feeling better, has more energy and is on her way home. Was it changing her medication, time or a combination of both?
Reflecting on this patient and her experience two things come to mind: time and listening. We cannot control an individual's recovery. We cannot control an individual's response to treatment or the time it takes to recover. As everyone's journey is different, it is hard not to compare progress, especially when everyone else seems to be doing better. Sometimes, though, it just takes time: time for the medicine to work, time for the incisions to heal, time for the pain to ease.
Another thing that people who are recovering from treatment need, but is often overlooked, is for someone to listen to them. When patients are not feeling well, people may tell them how much better they look and how well they are doing, when in fact, they just want to say, "Today I don't feel well, and I am not sure I ever will."
Another patient told me that according to his family and friends he has never looked better since being diagnosed with mesothelioma. He knew their intentions were good, but he also knew he was not feeling well, despite how he looked. People are well intentioned, but sometimes instead of being the cheerleader, just listen and hope tomorrow will be better for your loved one.
Time is a variable in the recovery process, and everyone's recovery is different, but never underestimate the power of listening.
As Leo Buscaglia said, "Too often we underestimate the power of touch, a smile, a kind word, a listening ear, an honest compliment, or the smallest act of caring, all of which have the potential to turn a life around."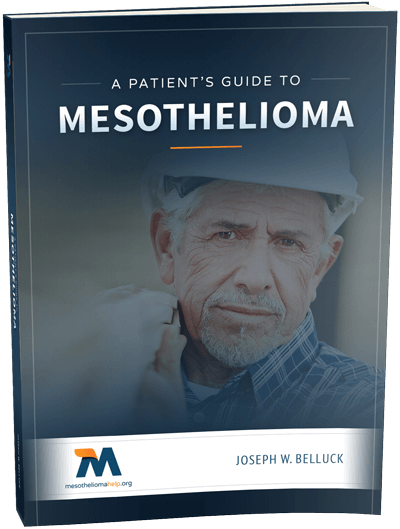 Free Mesothelioma Patient & Treatment Guide
We'd like to offer you our in-depth guide, "A Patient's Guide to Mesothelioma," absolutely free of charge.
It contains a wealth of information and resources to help you better understand the condition, choose (and afford) appropriate treatment, and exercise your legal right to compensation.
Download Now